Extending the life of lifesav...
News
Extending the life of lifesaving surgical equipment
On a recent visit to a regional hospital in sub-Saharan Africa, I found myself in an operating room with 12 abandoned anesthesia machines — more unused devices than the hospital has surgical staff.
Fri Apr 08 2016By Other Author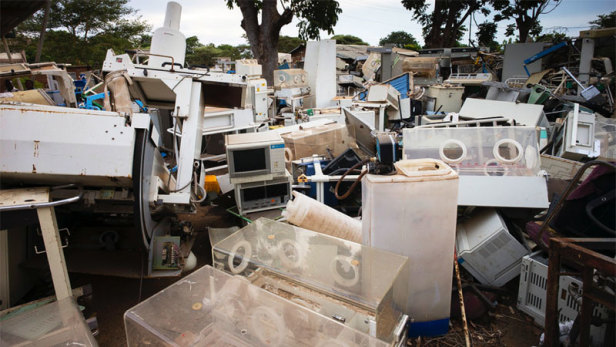 On a recent visit to a regional hospital in sub-Saharan Africa, I found myself in an operating room with 12 abandoned anesthesia machines — more unused devices than the hospital has surgical staff.
It's no surprise that this hospital lacks the capacity for general anesthesia, rendering safe surgery inaccessible for the hundreds of thousands of people it serves. Other equipment needed for even minor surgery fares no better: broken theater lights, unreliable suction devices, damaged vital signs monitors and sadly antiquated machines. The failures engulf the entire surgical suite. Unfortunately, this scene is more common than not in low-resource hospitals.
Surgery requires a complex physical environment to be in place before the first patient can be treated. Medical devices are often donated and frequently useless, which is why roughly half of them are unusable in developing countries.
Equipment "graveyards" like the one I witnessed are depressingly commonplace. Infrastructure and device failure often leads to postponed or interrupted operations and referrals to other, sometimes distant hospitals. In emergency cases, the results can be catastrophic.
Industries invest in their markets before they profit from them, and now is our time to invest in global surgery. There are opportunities for equipment manufacturers and purchasers to revamp the state of surgical technology today — many of which are outlined in "Global Surgery 2030: A Roadmap for High-Income Actors," a call to action published this week in BMJ Global Health.
Here are eight key recommendations to address this issue.
1. Design for the environment while meeting high standards of care. Designing for the poor often leads to poor design. Medical equipment from high-income countries isn't built to withstand unstable power, high heat, humidity and dust in the operating room. We can design around this, but not at the cost of compromising the performance of our devices. There's no reason that technology for patients in Bujumbura should be any less clinically acceptable than those in Boston.
2. Involve clinicians in design and purchasing. The users of medical equipment in developing countries are rarely consulted during med-tech design, and typically excluded from the purchasing process. The voice of the customer — locally based surgical and anesthesia providers — must be central to decisions about the tools of their trade.
3. Focus on product life cycle, not acquisition costs. "Cheap" is not a design goal; value is. Medical technology has both a purchase and a maintenance cost, but often the former consumes manufacturers and purchasers. Both must factor into the entire cost profile of a device over time, including service, consumables and replacement parts. The lowest bidder may well be the worst long-term option.
4. Provide professional installation, training and customer support. New or recycled equipment from the U.S. and Europe often arrives without support and usually without notice. Imagine receiving life-sustaining equipment with no one to install it, no training, no manuals and no one to call for service. A manufacturer fleeing after a sale would be simply intolerable in high-income countries, and it should be equally unforgivable anywhere else.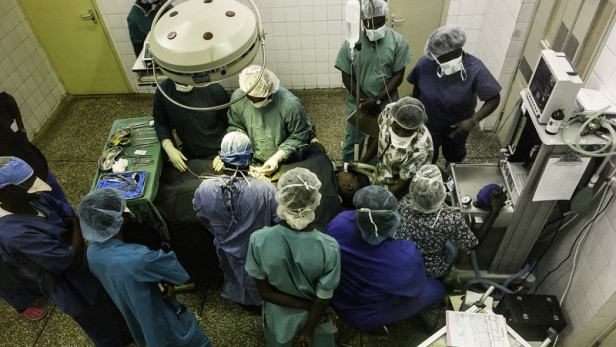 5. Offer warranties and a service structure to honor them. All products should come with standard warranties for 12 or more months. More importantly, the manufacturer must have an in-country service structure in place to manage any problems that arise with the equipment. Promises of performance secured by a handshake are meaningless once a part breaks — and all machines break sooner or later.
6. Ensure a local supply of spare parts and tools. In many countries, spare parts — which are often proprietary — can be trapped in customs for weeks. Manufacturers should establish regional or in-country spare parts depots to enable more efficient repairs and replacements.
7. Promote open source service documentation. Often companies restrict access to their equipment manuals, which complicates the already difficult life of the few biomedical technicians available in low-income countries. Service and user manuals for medical equipment should be free and easily accessible. Resources such as Frank's Hospital Workshop and Engineering World Health's BMET Library are great tools for making service guides available.
8. Enable after-sales customer support. Clinical and technical questions always arise after a new piece of technology is installed in an operating theater. Industry should provide quick and straightforward support through phone, email or messaging services such as WhatsApp and Facebook, which are used more frequently around the world.
There is nothing revolutionary about these proposals: they simply extend common industry practice to the poorest and most vulnerable parts of the world. It is not acceptable to dump devices or donate unusable equipment — new or old — in developing countries, no matter how philanthropic the intent. These are markets poised for growth beyond the charity model, and with startup investment by industry, they represent areas for expansion. With millions of lives on the line, we should use the same deliberation, environmental sensitivity and professional commitment to long-term quality in designing products for low-resource hospitals and the people who rely on them.
This article was originally published on Devex.