Proper Evaluation and Testing...
News
Proper Evaluation and Testing of Probes
There are currently no industry standards for transducer repair. Each repair supplier interprets uniquely what they believe is performing performance to standard operating conditions. This creates significant discrepancies differences from supplier to supplier in quality and price point. As a healthcare facility, you can arm yourself with basic questions to ensure you are receiving a quality product.
Wed Aug 22 2018By Summit Imaging
The market landscape and the current lack of FDA regulations offer an opportunity for loose interpretation of testing and proof of hardware repair competency. Transducer repair suppliers with little to no quality standards are detrimental to the healthcare industry. These suppliers however they are still earning a remarkable amount of business by repeatedly coming in with the quoting the lowest quoted price for the product. Buying a low cost, low quality transducer can pass on great risks unknowingly to users. The risks include:
misdiagnosis from poor image quality
improper electrically electrical safety performance for patients and healthcare staff
unnecessary downtime from premature failures or repairs
higher total cost of ownership
Healthcare facilities can protect themselves by investigating a repair supplier prior to purchase. There are three critical questions to ask to assess which help identify quality and repair capability. First, are the technicians performing the repairs trained in image quality? Second, is live test equipment being used to ensure the operational safety of the transducer operationally? Third, what sort of quality control system is being used?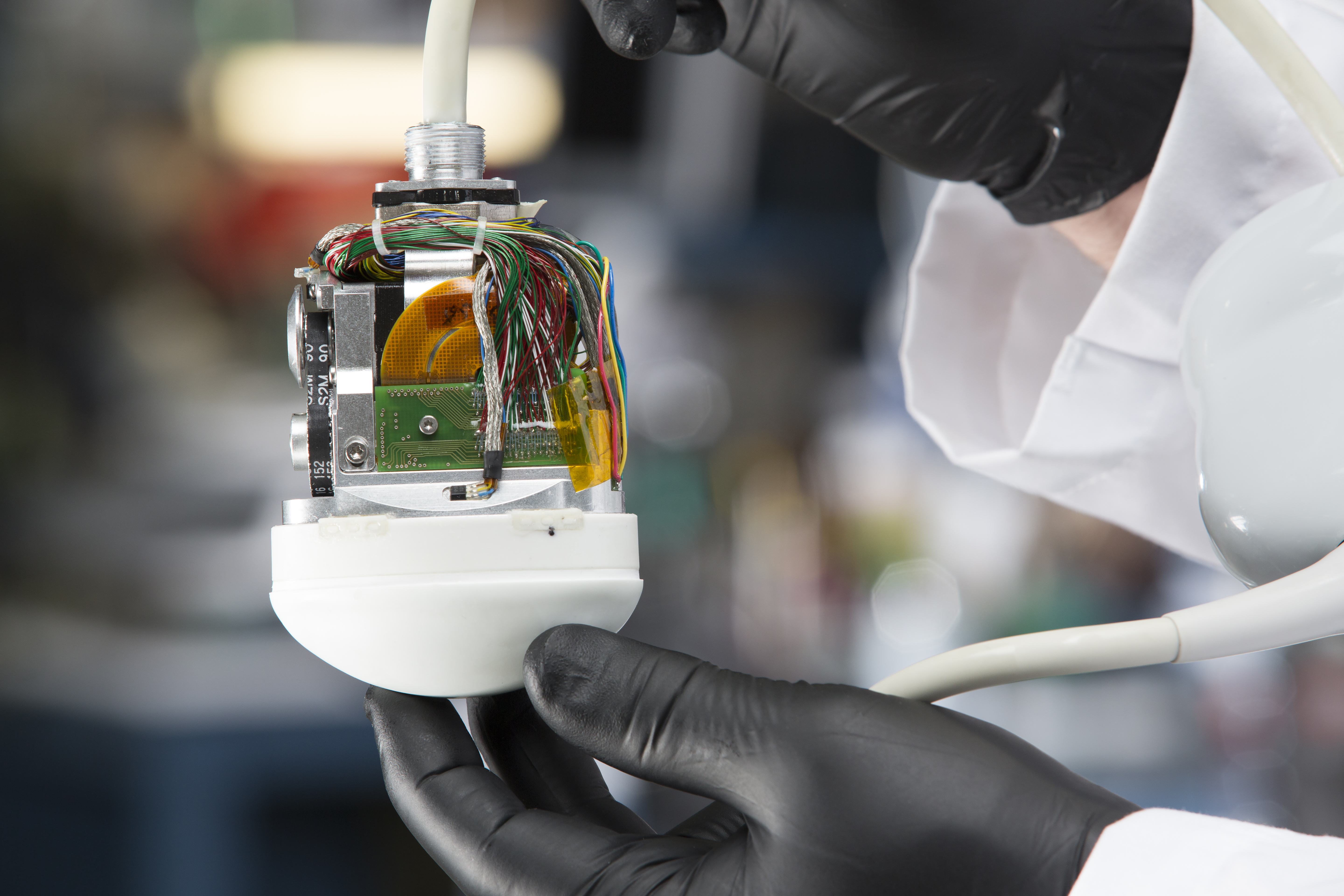 It is recommended that healthcare facilities ask about image quality training to assess the instructor and content of the course. Many repair suppliers lack professionally trained technicians and simply rely on a long duration of "experience", which is insufficient to provide the best patient care. This same "experienced" technician will train new technicians. However, because as the experienced technician never received image quality training instruction from a trained clinical professional, the information passed along is little better than hearsay. Healthcare facilities should seek repair suppliers that are able to verify image quality training. Look for suppliers that partner with Universities that have achieved global recognition in Diagnostic Ultrasound. This partnership allows for each technician to be trained by an accredited professor on the image quality standards sonographers expect. Look for suppliers that partner with Universities with global recognition in Diagnostic Ultrasound. This partnership allows an accredited professor to train each employee technician with the standards to expect ed from sonographers in image quality.
The second next question a healthcare facility should ask is related to the test equipment. It may seem shocking, but many repair suppliers do not test their transducers on a live system. Proper testing equipment is vital to ensure the transducer is operating to a sonographer's standards. The testing equipment a repair supplier must have (and calibrate) are: ultrasound phantoms, live target ultrasound systems, microscopes, and safety analyzers.
The last question to consider is requesting the Quality Control system and documents used to govern and record all standard performance and safety tests. This can also be assessed by analyzing the transducer evaluation report the supplier submits to the customer. A detailed evaluation is a solid indicator of repair competency and capability. The evaluation should include pictures of the image quality issues and/or damage with repair recommendations that are associated with the failures.
The difference in price from between a high quality medical device repair supplier relative toand a low quality supplier pales in comparison to the liability of low quality and the long-term total cost of ownership. A reliable strategy to lower total cost of ownership is a to focus on eliminating unnecessary liability and minimizing equipment downtime. This is done with quality products that are safe and lasting, allowing healthcare facilities to efficiently treat patients. A very small number of organizations have invested in building an ISO 13485 Quality Management System to pragmatically analyze the processes for repair and testing of medical devices. Many organizations have undeveloped testing and are lacking proof of image quality competency. Many organizations have rudimentary testing and proof of competency of image quality. These organizations pose a significant risk to health care facilities and typically do business through low prices, hoping healthcare facilities will not question their practices. Arming yourself with the knowledgeable knowledge and questions to ask will help guide you towards a reputable repair supplier.

Share: