Calibration Laboratory of IM...
News
Calibration Laboratory of IMT Analytics ISO 17025 Accredited
The calibration laboratory at IMT Analytics AG has been accredited by the Swiss Accreditation Service SAS in accordance with ISO 17025 the main standard for the competence of testing and calibration laboratories. This means that our customers can rely fully upon our precision calibrations according to ISO 17025. The calibration results of our gas flow analysers meet international standards and the high level of accuracy has been officially confirmed.
Wed Aug 08 2018By IMT Analytics
Confirmation of competence
For IMT Analytics AG, this accreditation represents a major success. It confirms competence and the high level of calibration accuracy in gas flow and pressure calibrations. This is extremely important for our customers, which are using our gas flow analysers to test and calibrate medical ventilators. This high level of accuracy guarantees compliance with standards and accurate calibrated functioning of ventilators and other devices that generate gas flow or pressure and which are tested on a regular basis using the CITREX or FlowAnalyserrange of products.
Annual calibration
Visit our website for more information about our high-precision testing devices and our services, including the EasyCal calibration service. In just a few clicks, you can also register directly to arrange the annual calibration of your measuring device as recommended by the manufacturer.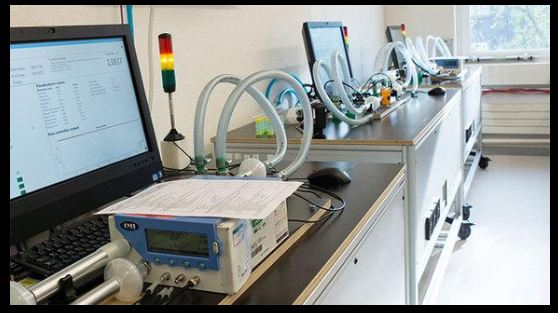 Share: