Build Your Bench
Blogs
Build Your Bench
The 'My Bench' feature on MedWrench allows users to create a profile of equipment, categories, and manufacturers to stay up to date on products and build a support network with other professionals in the HTM industry.
Tue Nov 19 2019By Mandy Hernandez
MedWrench's mission is to be the go-to resource for the medical equipment industry. With over 95,000 users, our community provides a platform for professionals like you to find relevant information on medical technology and equipment.
Did you know the My Bench feature allows users to subscribe to specific pieces of Equipment, Manufacturers, and Categories?
When you subscribe, you are connecting with other HTM professionals to create this support network. Members can ask questions on product pages, and if you are subscribed, you will be notified of these questions so you can provide your support and expertise to each other! You will also be notified when new videos, documents, FDA alerts, and other resources become available for that product.
Let's build your bench!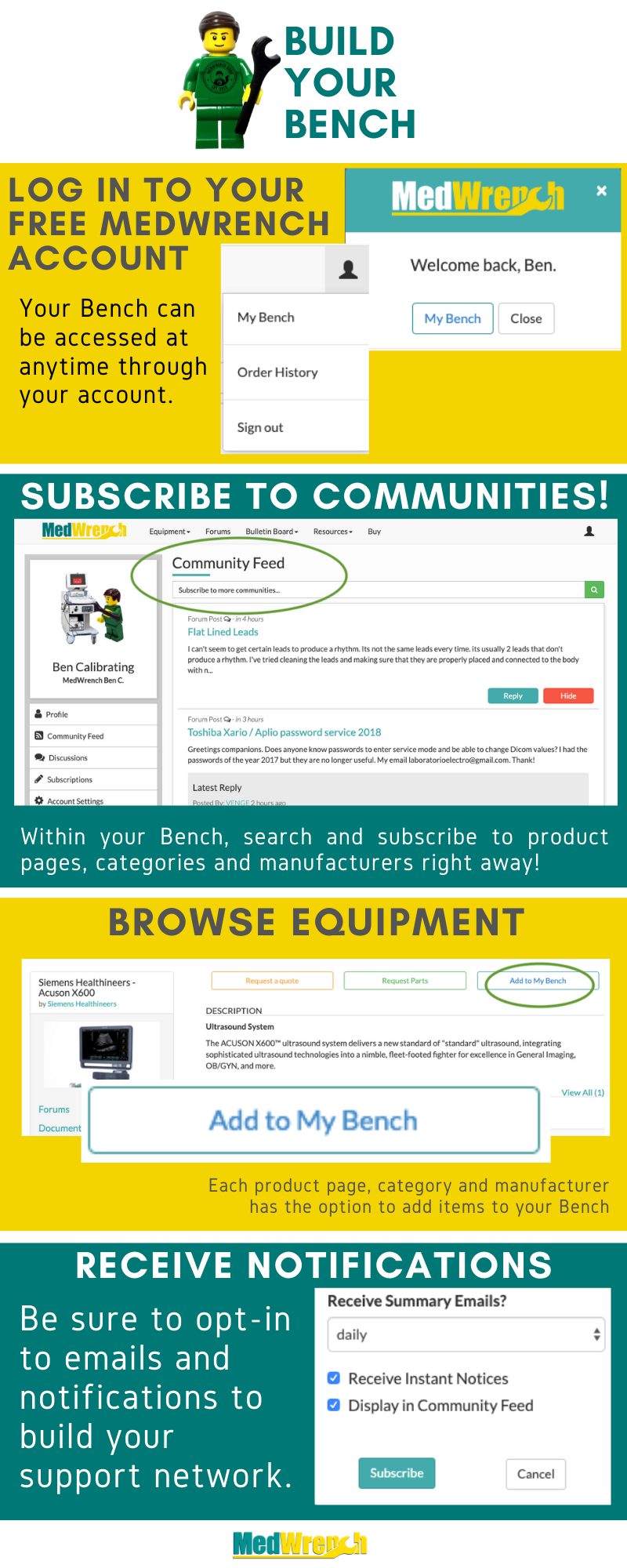 To see an overview of your bench, click into your account and hit the subscriptions button. This is where you can change notification settings and unsubscribe from pages.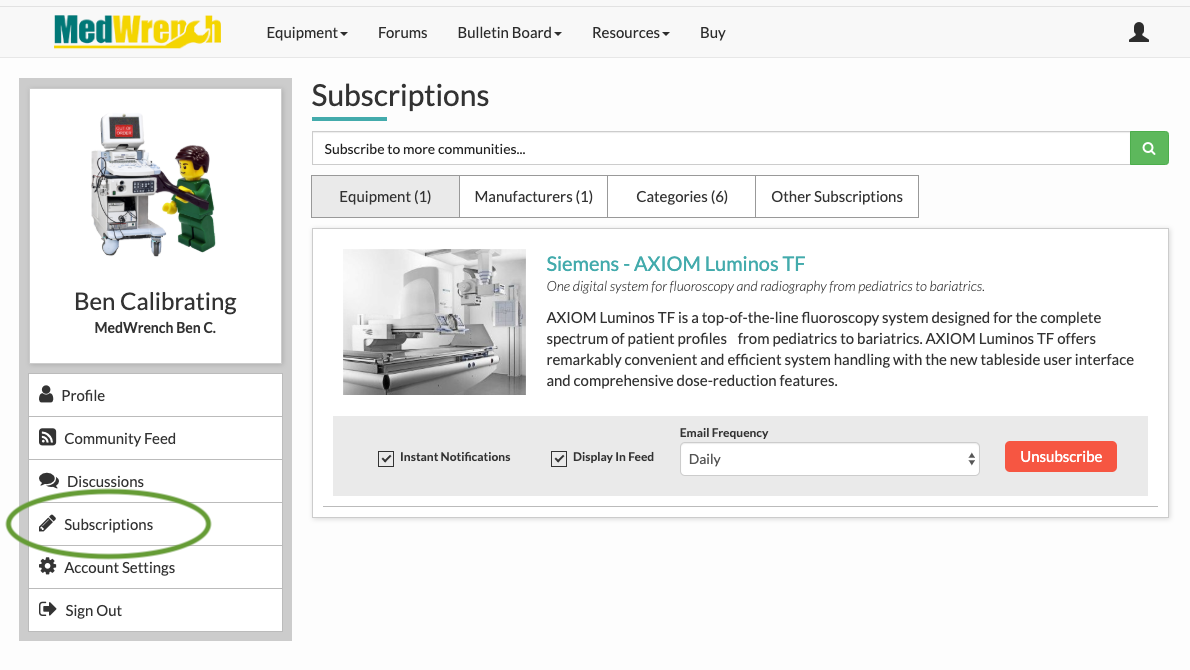 If you need help with your bench, feel free to reach out to the MedWrench team at info@medwrench.com and we'd be happy to help you! For more tips on how to use MedWrench, check out the MedWrench User Guide.