Limited Edition - Surfer Ben ...
Blogs
Limited Edition - Surfer Ben C.
Sign up for MD Expo - Tampa & visit MedWrench at booth #411 to join the fun!
Mon Oct 12 2020By Mandy Hernandez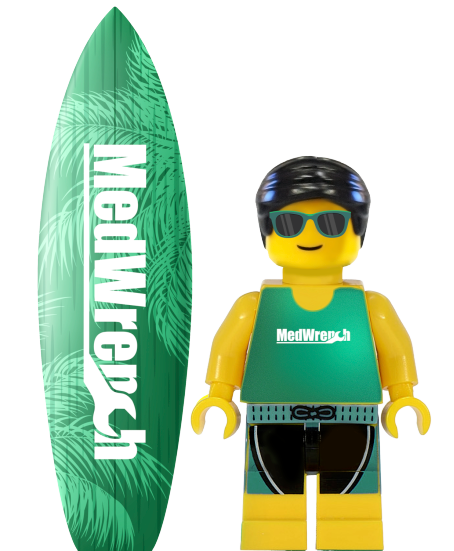 Epic. Stoked. Gnarly. SICK!
HTM Dudes & Dudettes. You don't want to miss your chance to FINALLY receive a limited edition Ben Calibrating!
MD EXPO - Tampa is being held on November 8-9, 2020. You can register for free by using promo code: 20MDEMEDWRENCH. (This VIP pass is ONLY applicable to those individuals employed within a hospital, healthcare facility, students, or military.)

Not only can you receive surfer Ben C., but we will be ready to give away daily $25 Amazon gift cards and one grand prize winner a $100 Amazon gift card!
Here's how to play:
Attendees can take a free Ben C. from our booth!

We choose one winner every day of the conference based on photo creativity!

The best photo daily wins a $25 Amazon gift card.

The person to post the most Ben C. creative photos during all of MD Expo wins the overall prize: a $100 Amazon gift card at the end of the conference. (Need some ideas? Check out The Ben Calibrating Adventures Album)

Participants must:
We look forward to seeing your Adventures of Ben Calibrating!