Thank you, MedWrench Gurus!
Blogs
Thank you, MedWrench Gurus!
It is the time of year to give thanks, so MedWrench wanted to give a special 'Thank You' to all of our 2020 "Gurus of the Month!" We are very thankful for all of the wisdom and support you each gave to the MedWrench community!
Mon Nov 23 2020By Erin Register
Thank You, 2020 Gurus!!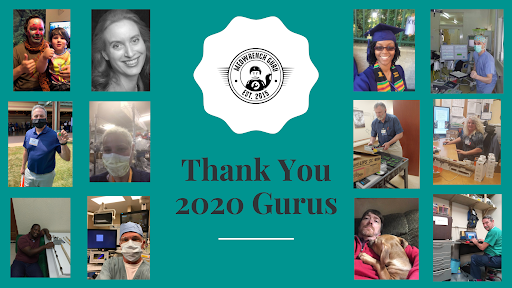 Our 2020 gurus have provided the MedWrench community with advice, tips and more to help out HTM professionals around the world. We are thankful for their wisdom during this Thanksgiving season!
We are always looking for the top techs of the industry to assist by sharing their knowledge with the MedWrench community.
As a MedWrench guru, you will:
Monitor the MedWrench forums once a week
Provide valuable answers to your fellow colleagues
Share a weekly tip with the MedWrench community (ex: PM tips, strategies, troubleshooting tips, career advancement, etc.)
You will receive:
Monthly feature as our Guru of the month
Your very own Ben C!
MedWrench Swag
Professional satisfaction of helping our your fellow colleagues
Thank you to all of our Gurus for your dedication to the HTM field! We appreciate your input and wisdom in our community.
Want to be our next MedWrench Guru or know someone that should? Fill out the form below!