Out with the Old, In with the...
Blogs
Out with the Old, In with the New!
Deanna Wilkinson is a biomedical equipment technician at Columbia Memorial Hospital and part of the Agiliti 360 Program. Help her clean her bench!
Fri Jan 15 2021By Deanna Wilkinson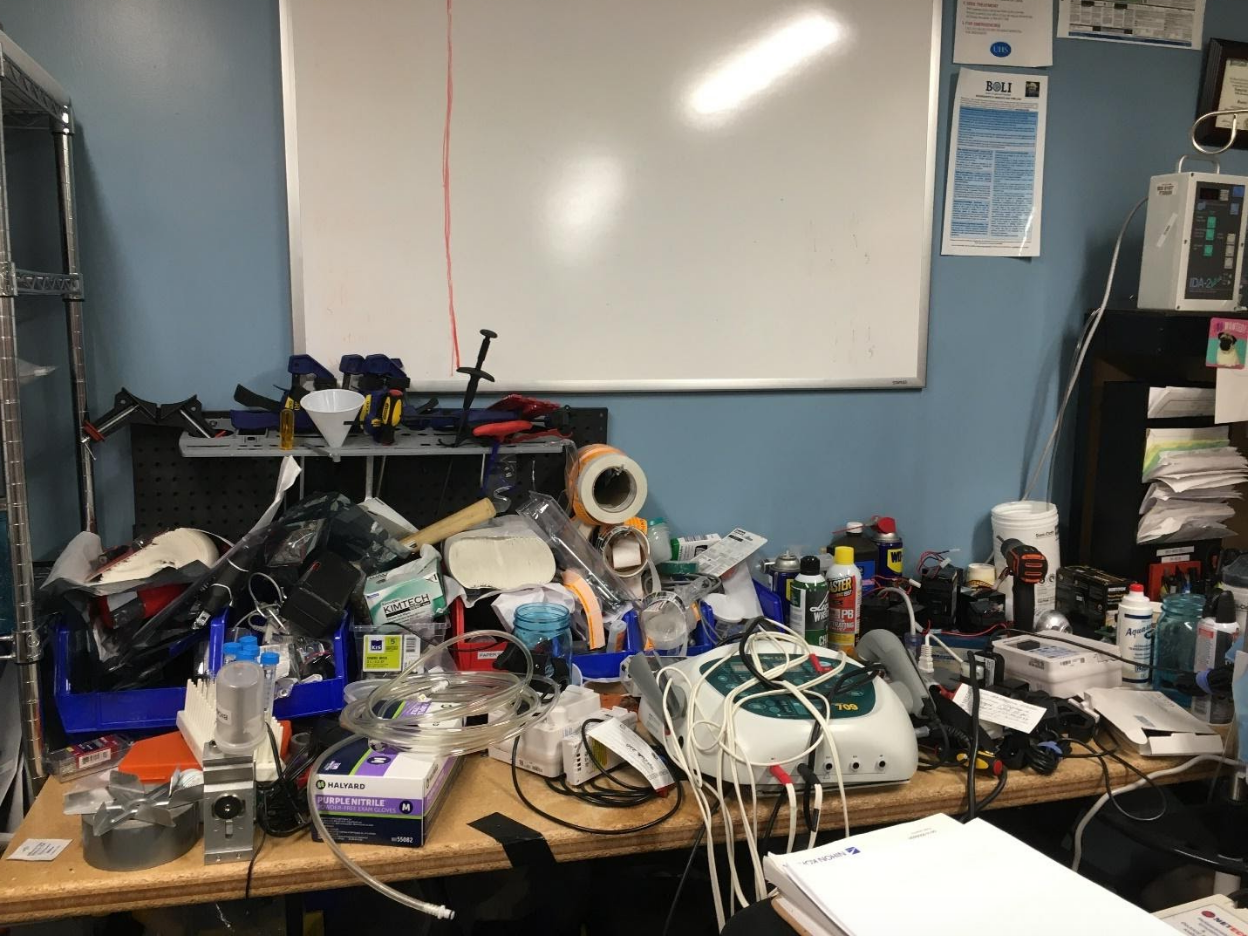 As we introduce this new year, it seems that there is no shortage of the chaos that embodied the majority of 2020. My shop bench is a reflection of that, and with so much of it going on in the outside world, I cannot abide by the chaos in my workspace. The organization that was so neatly ironed out at the beginning of the last year has suffered in the interim. See photo below. No judgements, please! Constructive comments or organizational tips are greatly appreciated and welcomed! With this internal chaos, my work life has had additional stress added to an already big haul. Just looking at it ruins any inspiration of grand productivity and hurts the soul. The time to just look is OVER! Stay tuned for an organizational update and "after" pic! IT'S ON!!