May Guru of the Month: Justin...
Blogs
May Guru of the Month: Justin Barbour
Meet our May Guru - Justin Barbour! We are excited to have Justin on our team to highlight him as our May Guru of the Month!
Tue May 04 2021By Erin Register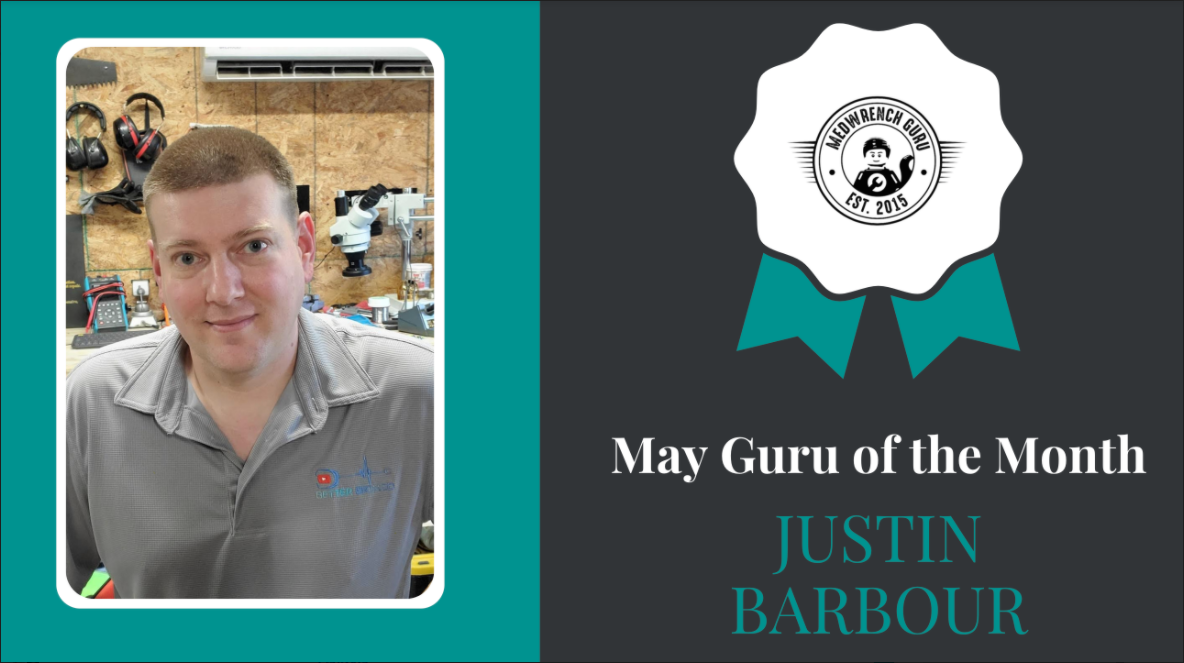 Justin Barbour, biomed team leader and senior technician at Texas Medical Center, has been a user of MedWrench for over 10 years. Located in Houston, Texas, he currently works at the world's largest medical complex. In addition to his job titles, Justin also has a role of shop morale builder and trainer.
"I started my journey in biomed 18 years ago when a heartbreak drove me into the open arms of the US Air Force," Justin explained. "There, I received top notch training and a new mission in life."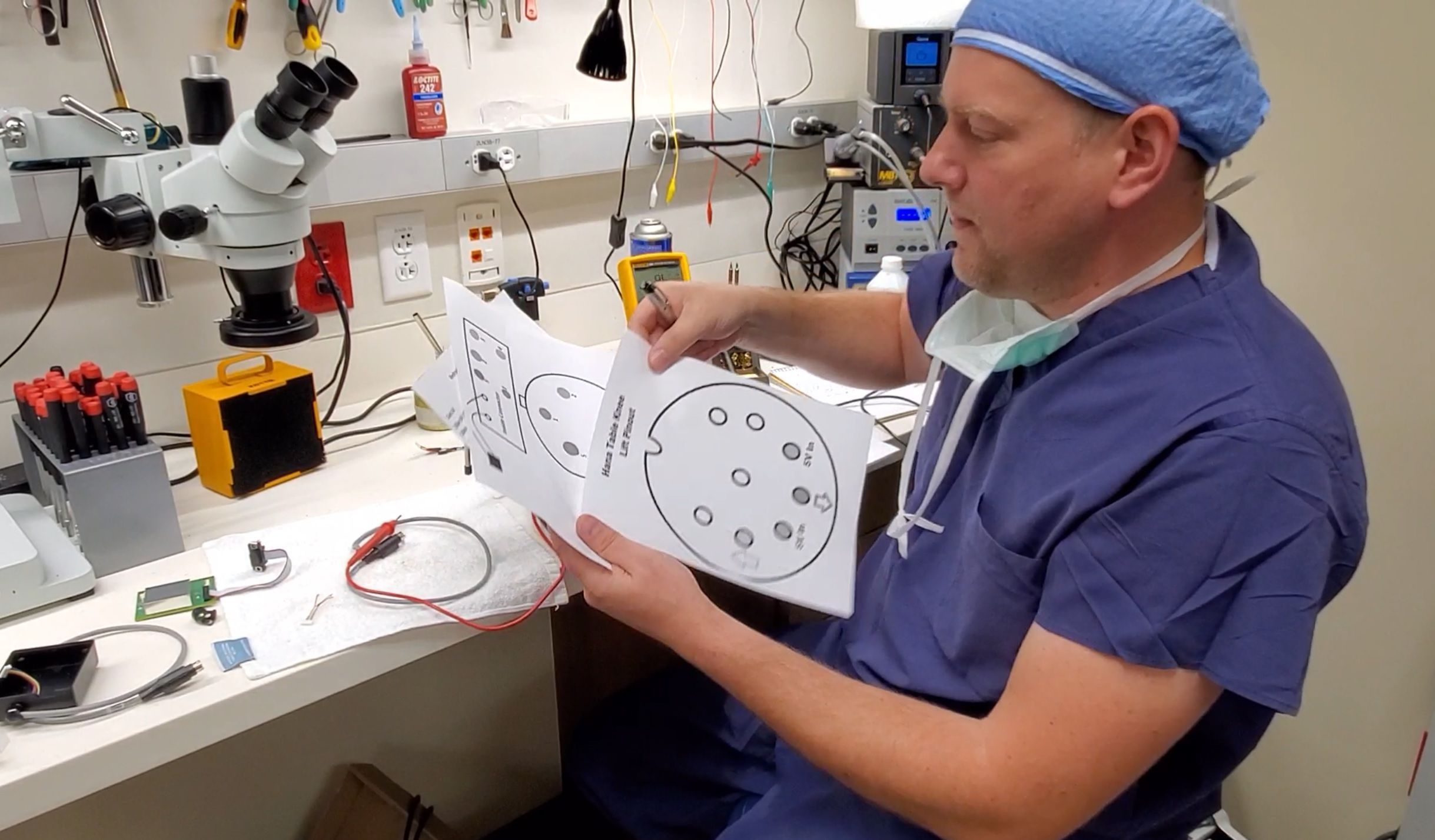 For Justin, MedWrench has always been the go to forum for discovering solutions for problems. "If anything, it was comforting to be able to reach people who have had the same problems with medical equipment and use their suggestions to decrease my equipment downtime," said Justin. "MedWrench has been a central repository of BMET knowledge and trending information as far back as I can remember. The forums have hundreds of years worth of experience will remain for posterity, long after we are gone."
MedWrench has assisted Justin many times through his career, often for researching error codes on poorly documented and aging equipment.
"I try to stay current in my career," Justin said. "Sometimes information changes so quickly and regulations are contradicting. I rely heavily on vendors and social media when it comes to information on government rule changes. Social media is the quickest method to receive the latest information from people or companies who specialize. I am trying to attend as many biomed events as possible to get a feel on technology trends and network."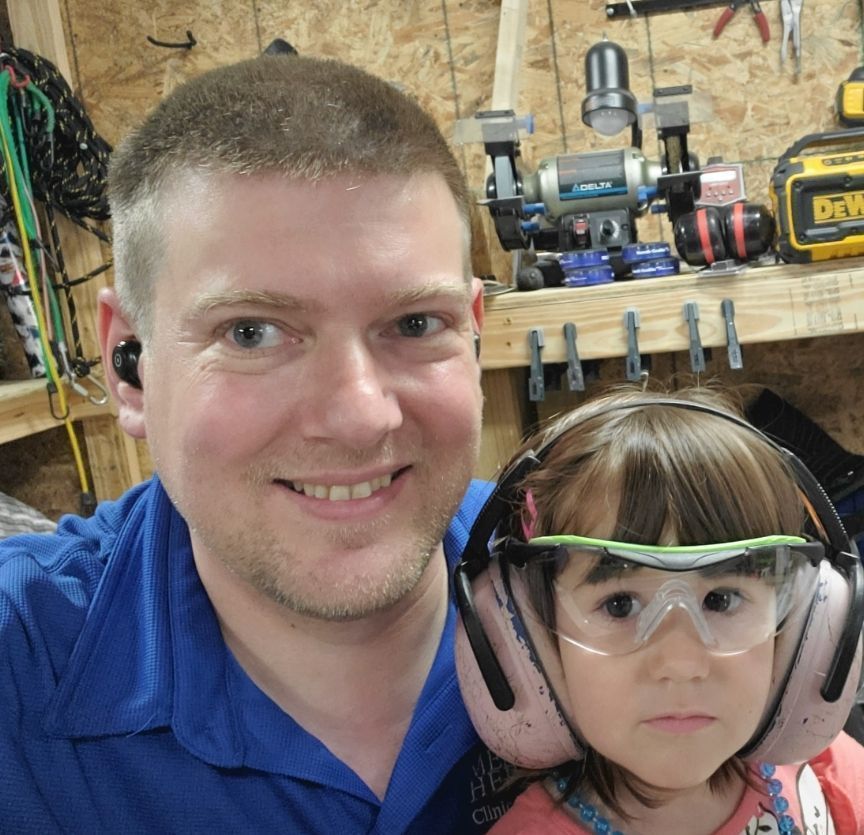 When he is not making or researching for YouTube videos, Justin is usually in his workshop, where he can "design and create (and make a mess) to his heart's content." He does machining and prototyping on his custom built CNC Router, as well as custom woodwork.
"The most important thing I could tell anyone new to biomed is that every day you should be learning new things about modern medicine and medical technology, most of which will be on your own," Justin advised. " Ask questions before you put someone's health in jeopardy."
"The only thing people should know about me is that I truly love this career," concluded Justin. "I've had some amazing mentors that have gotten me here. I just want to give some of that back by helping train the next generation."
Check out Justin's Youtube channel: Better Biomed, where he covers a variety of medical, electrical and biological topics!
Thank you, Justin, for your dedication to the HTM field! We appreciate your input and wisdom in our community.
Want to be our next MedWrench Guru or know someone that should? Send us an email at erin@mdpublishing.com or fill out the form below to nominate or be considered.