MedWrench Reaches 125,000 use...
Blogs
MedWrench Reaches 125,000 users!
Thank you to all the MedWrench members who helped us in this amazing milestone. We have surpassed 125,000 MedWrench members!
Thu Aug 12 2021By Erin Register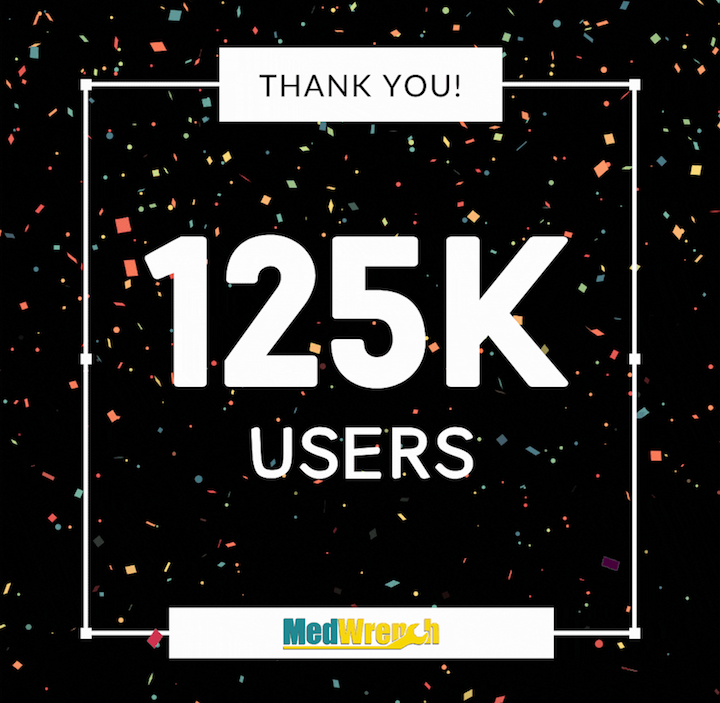 We wouldn't be here without you! So far, MedWrench has gained 13,777 users in 2021 alone. We're thankful for all of our advertisers, users and gurus that engage in our forums.
Has MedWrench impacted your career? Let us know how MedWrench has helped you. Comment in the form below! Help us continue to grow by sharing us with a colleague! And don't forget to follow us on our social media accounts by clicking the links below.
Facebook

LinkedIn

Twitter