Elevate Your Next PM
Ask The Expert
Elevate Your Next PM
PM Kits, Tools, Tips and more to increase effectiveness and reduce downtime during regular scheduled maintenance
Mon Jul 11 2022By Replacement Parts Industries (RPI)
Over time, maintenance of equipment has evolved from being reactive to proactive. It used to be that when a piece of equipment failed, you just fixed it. Today, that concept is no longer acceptable in our industry.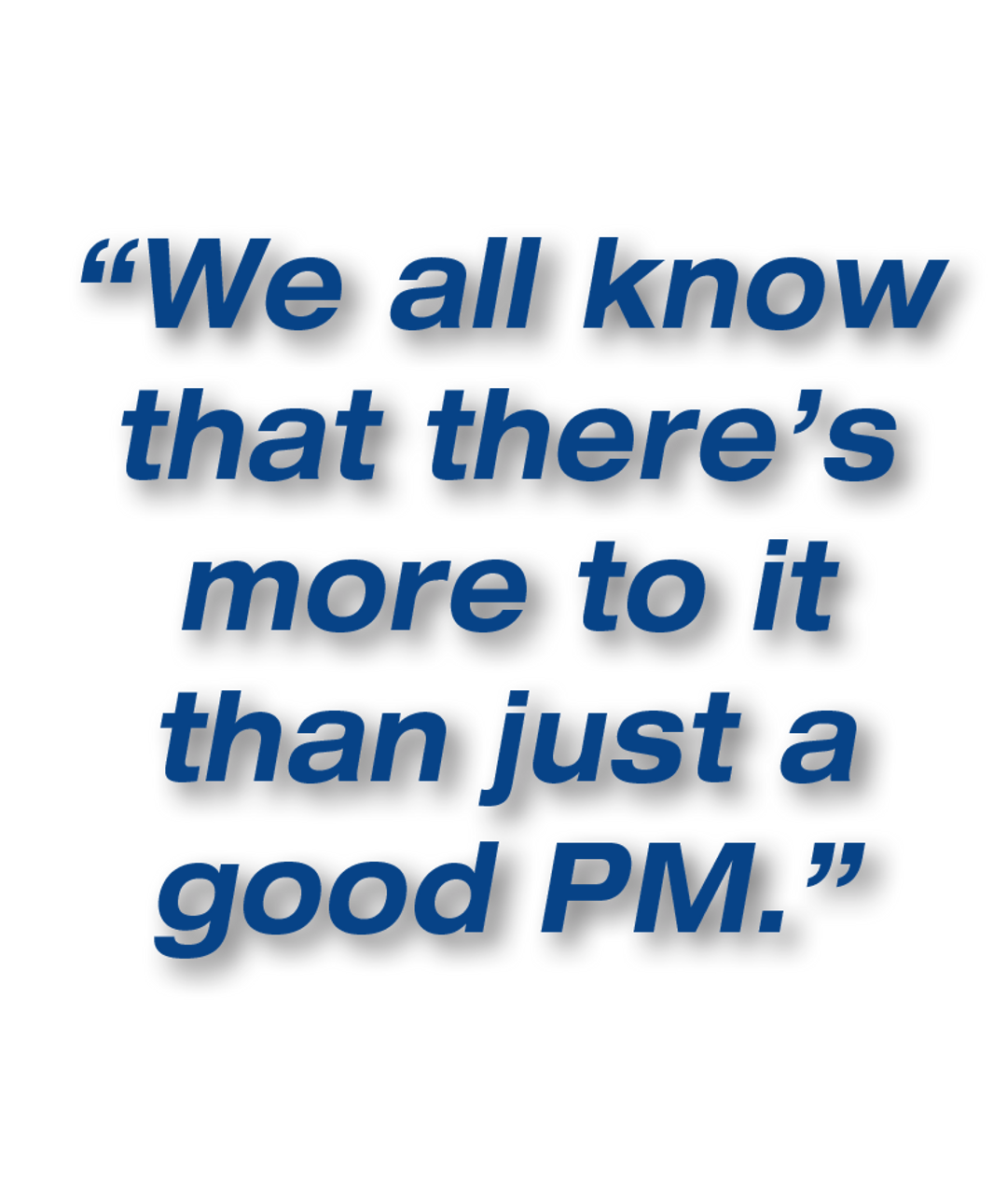 We plan our best to avoid equipment failure. The thought is that if we plan well enough, the equipment has a far less chance of failing. We all know it as a PM. Two simple but powerful words, Planned Maintenance. Every experienced BMET and service technician knows the value of a PM. It's part of their job. However, we all know that there's more to it than just a good PM.
MedWrench recently reached out to Chris Jacobs, one of the RPI Product Development Engineers, to find out what tools and tips can make a difference to your next PM. According to Chris, it's not just about the parts in a PM kit anymore. It goes way beyond that.
Here's what the expert offers.
PM kits are typically made up of parts that are considered to be either "high use" or "high chance of failure" parts that an OEM designates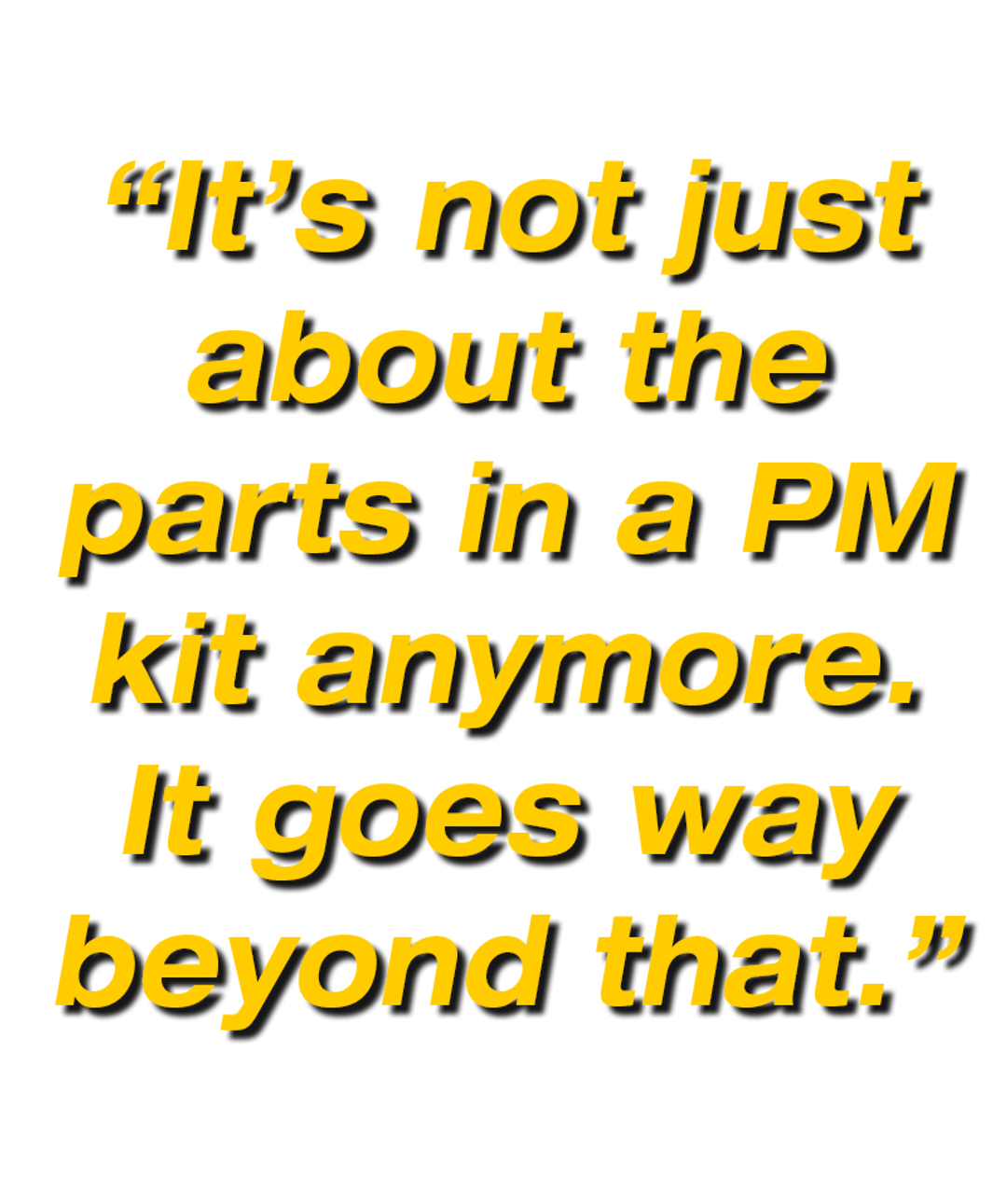 based on the expected average usage of the machine. That said, as service technicians, we all know there is more to it than that and often times while completing a PM you need a few extra items that the OEM just doesn't include.
Whether you're working with a valve, and the mounting screws are so small you know you will drop at least one never to be found again; or whether it's an O-ring that needs to be lubricated but you forgot your usual lubricant tube back at the shop – there are just some things needed that would be nice if they were included in the PM kits.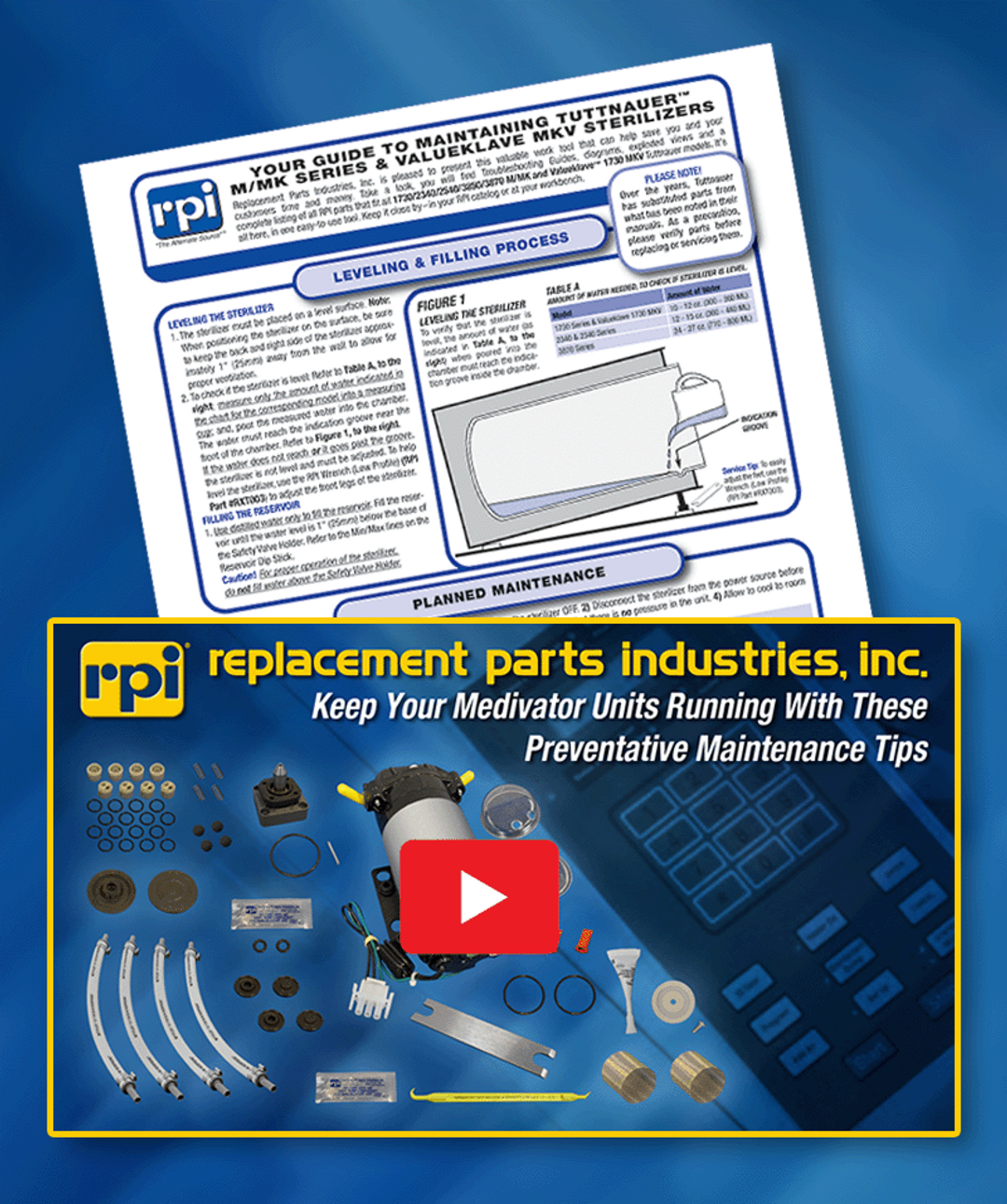 This is where RPI has had technicians covered since 1972. When developing all our kits, we first think about the technician because we've been in your shoes at one time or another. A major part of developing our PM kits include questioning what will the technician need onsite while performing the PM. Will the technician need mounting hardware because it's bound to get lost when uninstalling it? Will they need lubricant for the O-rings in the kit? Maybe it's a complicated install and it would be very helpful if the technician had a user friendly installation instruction booklet with a detailed exploded view of the parts they'll be replacing or maybe it would be helpful to refer to a how-to video. RPI takes every aspect of the PM into consideration, not just the parts. We offer a free Technical Assistance Center on the website or on a phone call.
Another area with respect to PM's that we always address is what tools are needed. And are there any specialty tools that we could offer to make the job easier. As a technician you know that there is a "right" tool for each job. Without that "right" tool, the job can go from being a simple 30- minute install to taking well over half a day. RPI offers a wide range of tools to assist with those unique jobs. From specialized spanner nuts to help you get those stubborn valves apart to terminal tool kits to help you disassemble a wiring harness without destroying it.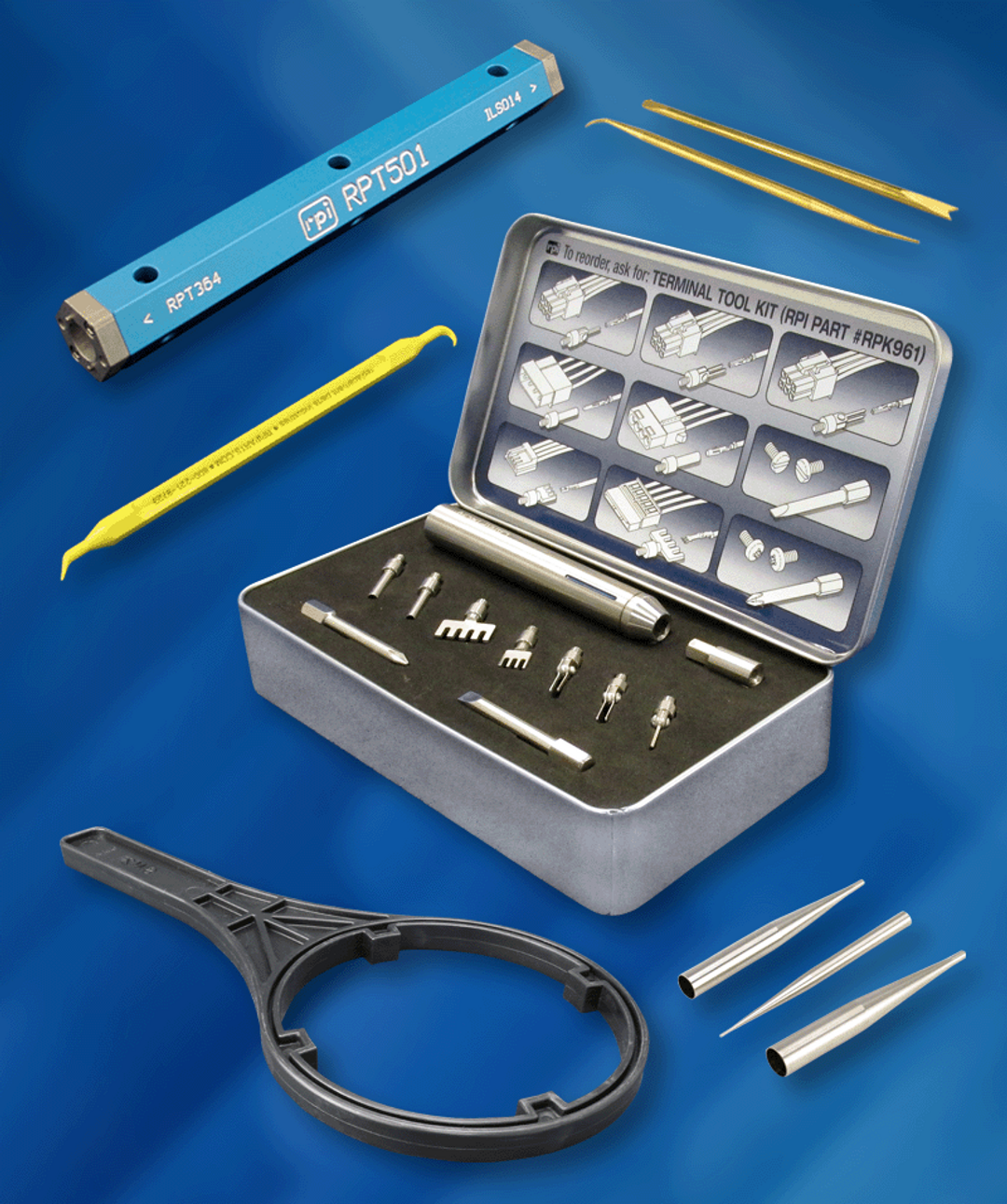 As we are all aware, a PM can take you places you don't even expect to go, so be prepared. What can really help out in these situations are RPI's unique kits made up of commonly used parts like barbs including clamps and caps, or O-rings in a variety of sizes that allow you to make your own hose setups regardless of the configuration needed.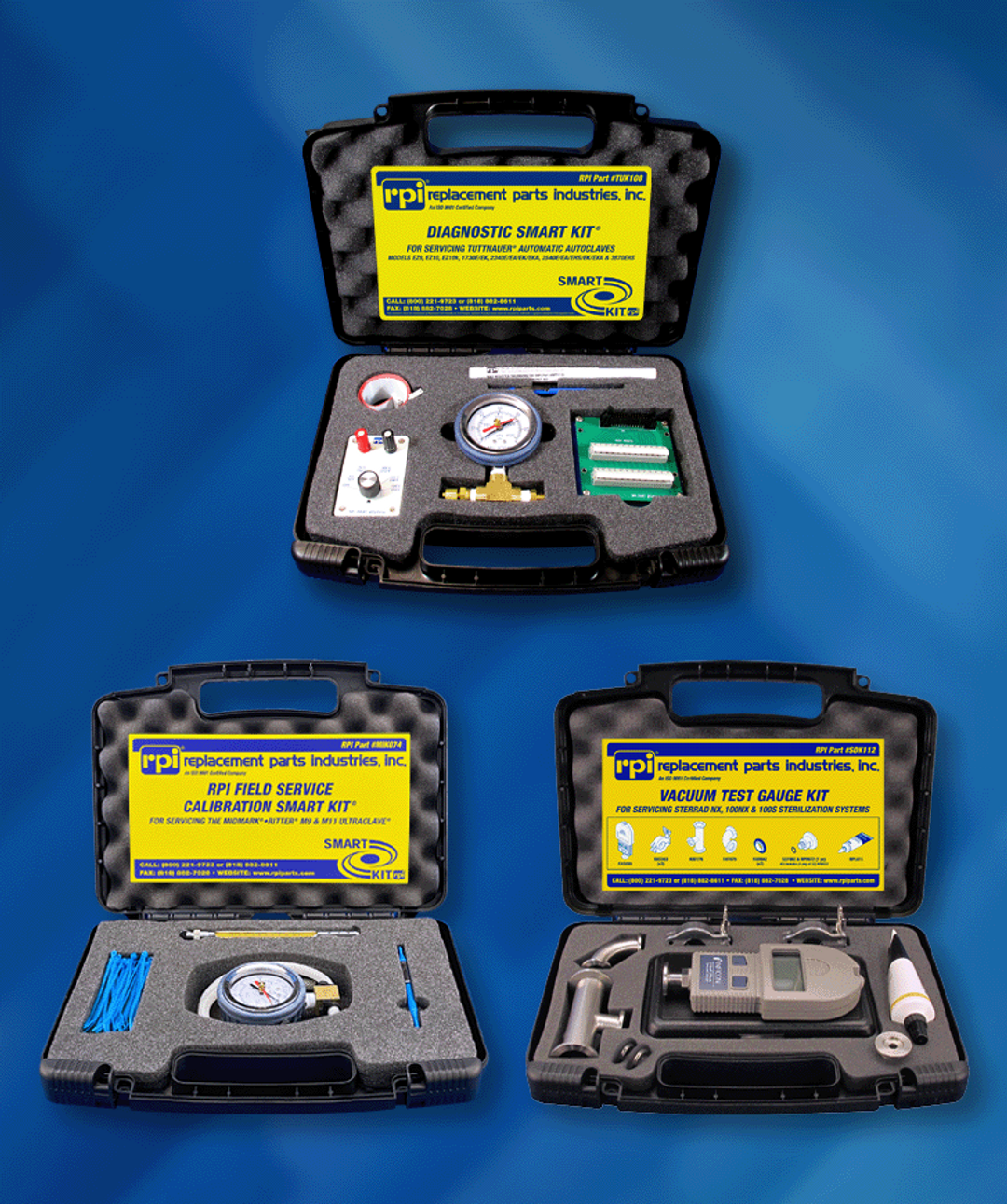 Speaking of the right tool for the job, ever get to a job site and realize you need to calibrate the unit? Well, we carry several kits that not only provide a way to calibrate units but also include several tools, wire harness extensions, and detailed instruction booklets that can make calibrating a unit a breeze. These kits are called Smart Kits® and offer everything service technicians need to not only calibrate a unit but also offer other options such as information on test points and error codes that can help you diagnose a unit in no time.
Have a question for the expert or want to find out more after reading his tips? Fill out the form at the bottom of the page to ask Chris Jacobs a question directly.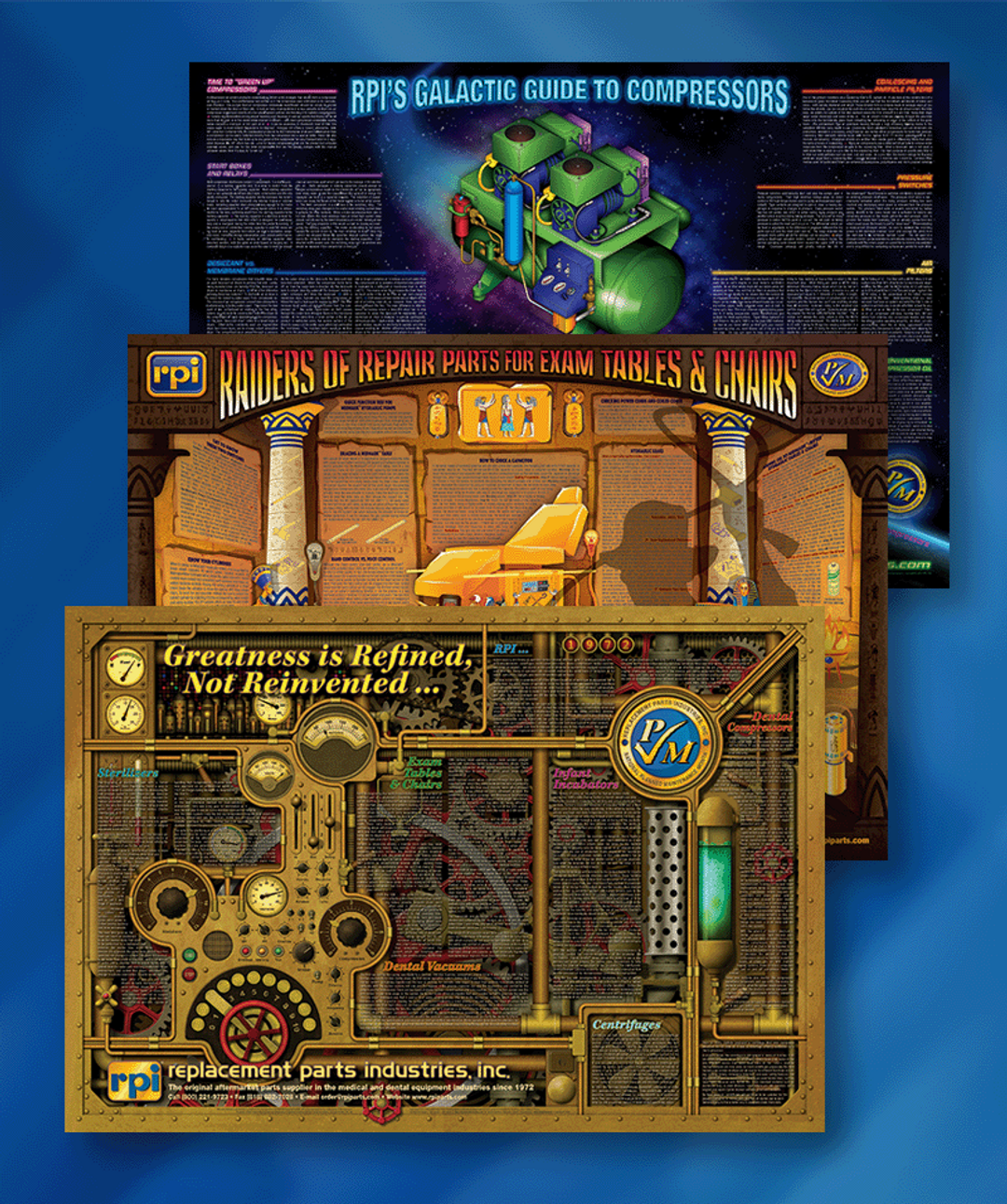 Also, as part of our PM offerings, RPI's Annual PM posters are a wealth of knowledge. In fact, RPI introduced National Planned Maintenance (PM) Month to the healthcare industry. It's celebrated every year with a free PM wall poster from RPI. The poster has become a valuable resource and work tool for healthcare service professionals. Posters are created using lively themes to present PM information and service tips. Our posters are developed and designed by RPI with the goal of reminding the industry of the importance that PM programs play in the well-being of equipment.
If you would like a free 2022 RPI PM Poster, fill out the form at the bottom of the page and click on the "Send me a PM Poster" box. Then be sure to include your address below
RPI is known worldwide for its extensive knowledge base of information about servicing and maintaining equipment - with a strong emphasis on Planned Maintenance.
From being the first company in the healthcare industry to offer a website dedicated to repair and replacement parts including a comprehensive Technical Assistance Center compiled of informative "how-to" videos and presentations, troubleshooting guides, technical assistance articles complete with diagrams and photos, to offering free technical assistance via the phone, you will want to definitely bookmark the RPI Technical Assistance Center.
As I said at the beginning, we all know that there's more to it than just a good PM. Click here to learn about all of the PM Kits, Calibration Kits, and tools available for your next PM.