The Doctor will see you now.
News
The Doctor will see you now.
Southern California's Medical Equipment Doctor is on track to receive their ISO 13485 certification as they continue to expand their caliber.
Sat Oct 01 2022By Medical Equipment Doctor
Located in Orange County, California, Medical Equipment Doctor specializes in the sale, purchase, rental, and repair of refurbished medical devices and instruments. In 2017, industry veteran and the Doctor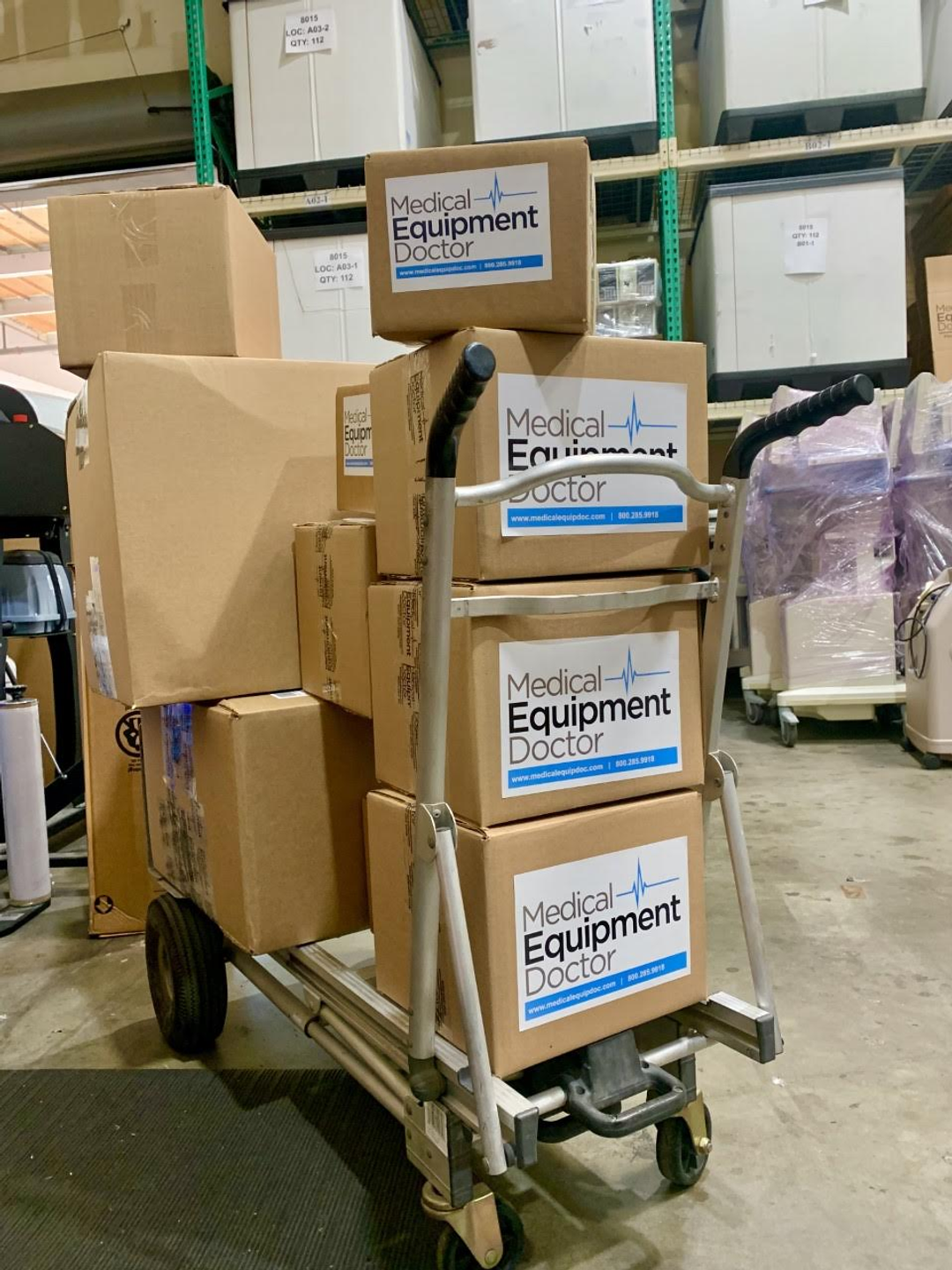 himself, Albert Negron, set out on his own to start a company in his garage with nothing but one plastic folding table, two Home Depot orange buckets, and 10 years of medical device sales experience. He made a logo and applied his expertise and with that, Operation: MED was underway.
Today, gone are the times wherein going to work involves pressing a clicker to reveal orange buckets hiding behind a garage door, as Albert has since carefully and successfully handpicked a group of industry-seasoned professionals like himself to create an office team that feels more like family. And not just that, one that continues to expand with impeccable force through each passing quarter.
In the 5 short years since opening up shop, Albert has instituted an eminent company founded on a basis that centralizes culture, growth, and community. MED's holistic scope of service, from rental to repair, is dedicated to helping hospitals and surgery centers sustain and fulfill their working needs. With the Doctor's help, clinicians are able to stay fully equipped so they can continue to provide the best patient care possible.
Included in the different kinds of equipment MED services are:
Patient monitoring

Infusion pumps

Surgical equipment

Respiratory equipment

Cables

Imaging equipment
As the year is beginning to wind down, Medical Equipment Doctor is excited to announce that they are currently on track to have their ISO 13485 certification by mid-2023. Each month, the MED team continues to surpass their goals and reach new heights in aiming to serve the community to the highest of their ability. One thing that sets them apart from all of the others is their dedication to customer service. All salesmen, technicians, and everything in between are all under the same roof, working tirelessly to ensure the best quality and the quickest turnaround times possible for biomedical equipment.
Above all, Medical Equipment Doctor cares. Though not working directly with the patients themselves, the main driver in being motivated for success is the role they get to play in helping people. Healthcare takes a village, and from the mouth of the Doctor and former Home-Depot-bucket-in-garage owner himself, "You take care of the patient, we'll take care of the equipment!"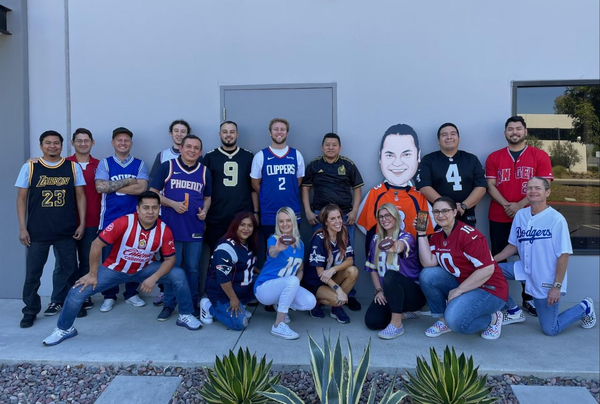 Jersey Day at the Office in Orange County, CA