Let's Celebrate the Hard Work...
Blogs
Let's Celebrate the Hard Work of HTM Professionals!
Our Ben C. contest is back and better than ever!
Wed May 10 2023By KennedyKrieg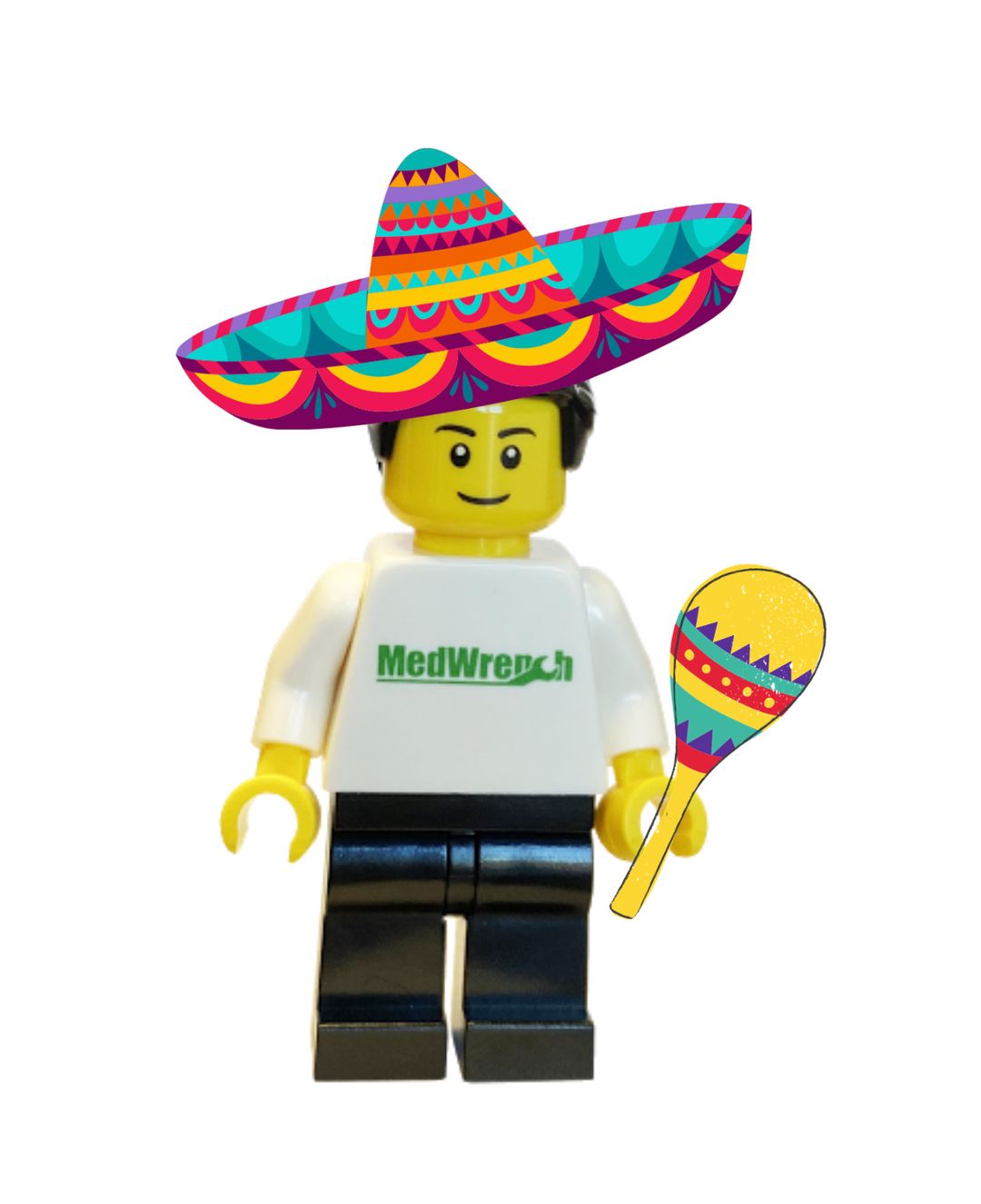 HTM week is meant to promote awareness and appreciation for Biomedical Equipment Technicians (BMETs), Clinical Engineers, and other critical members in the field of Healthcare Technology Management (HTM). This year, HTM Week will take place May 14-20, 2023.
Ben Calibrating is the face of MedWrench and celebrating HTM professionals is his #1 job! Want to win a fiesta for your team to celebrate HTM week? We want to see what you and Ben C. are up to! Show us you and Ben C. hard at work.
The professional who submits the most creative and fun photo of Ben C. will win a catered lunch from Chipotle for their whole team ($250 max.) Each photo submitted is one contest entry and the opportunities are endless! Get your photos in before Friday, May 19, 2023.
Let's FIESTA !
Grab your Ben C. Lego & snap some photos.

Don't have a Ben C. Lego? Print your own below.

Submit your photos through the link below.

Participants must be in the USA.

The winner will be announced Monday, May 22, 2023

Follow us on social media to see entries and the winner!
Good luck to all the participants!

Submit your photo here.
Don't have a Ben C. just yet? Save this cutout to your desktop and print!