All Categories
All Categories
9594 Results
Pharmacia Ultrospec 2000 UV/VIS Spectrophotometer...
Pharmacia Ultrospec 2000 UV/VIS Spectrophotometer...
Ultraviolet/Visible
---
Improves patient outcomes, reduces the total cost of the orthopedic episode and increases patient satisfaction to deliver more time well spent.
VPULSE helps patients achieve complete, comfortable recoveries through delivery of three distinct therapies: Rapid impulse calf compression to help prevent Deep Vein Thrombosis (DVT); Motorized cold therapy to help reduce operative site discomfort an...
Cold Pack Unit
---
Ideal for post-operative recovery, trauma, athletic training rooms, and home use.
Integrated cold and compression helps to reduce post-operative swelling. The Cryo/Cuff IC provides both gravity and motorized cold and compression therapy for fl exibility of care. An integrated pneumatic pump within the cooler lid provides automated...
Cold Pack Unit
---
---
Delivers a motorized flow of cold therapy through circulation pads.
Different pads are used to treat ACL tears and knee injury, rotator cuff injury, back pain and other post op conditions or trauma. Our patented method of temperature regulation delivers comfortable cold therapy within an accurate therapeutic temperat...
Cold Pack Unit
---
Hot/Cold Therapy Pump
Aqua Relief System has patented designed wraps that are fitted around the feet and hands. A diabetic sock/glove is worn first, and then a water bladder fits snuggly around your hands or feet to provide a custom like fit.      Cold or Hot water is c...
Hot Pack Unit
|
Cold Pack Unit
---
Helps reduce pain and swelling and facilitates rehabilitation
The Arctic Ice system can be used from the earliest stages of post-operative recovery, through rehabilitation, to post-recovery home use for the treatment of chronic pain of any body part. The system is available with various therapy pads that fit ar...
Cold Pack Unit
---
Provides effective treatment for reducing pain, inflammation and promotes recovery.
Specifically designed for post surgery/injury drug-free pain relief! Our comfortable and easy-to-use cold therapy system is great for knees, shoulders, back, hips, ankles, elbows, calves, limbs, and more. The systems come with a large cooling rese...
Cold Pack Unit
---
Whisper quiet and compact
Go with the flow. By incorporating the same durable motor used in much larger mobile air conditioners and refrigerators, Cold Rush provides consistent cooling and excellent compression, even to high elevations. Quiet as a whisper. Cold Rush uses a br...
Cold Pack Unit
---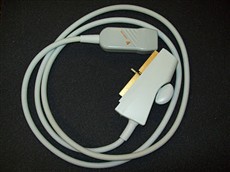 A phased array ultrasound transducer probe.
The Acuson V4 is a general purpose probe with frequency range of 2 to 4 MHz and is used with adult cardiac clinical applications. The Acuson V4 General Purpose Ultrasound Transducer is compatible with Acuson XP and