All Categories
9758 Results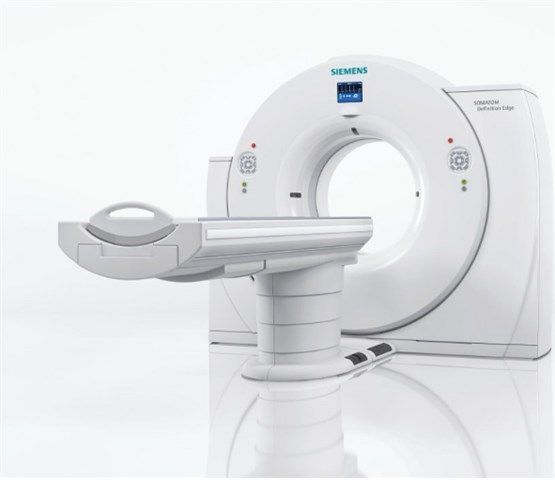 Somatom Definition Edgeis the first fully-integrated detector with TrueSignal Technology that minimizes electronic noise.
SOMATOM Definition Edge is designed to provide users with excellence in Single Source CT. Its revolutionary Stellar Detector provides uncompromised diagnostic outcome with low dose for patients....
CT Scanner
---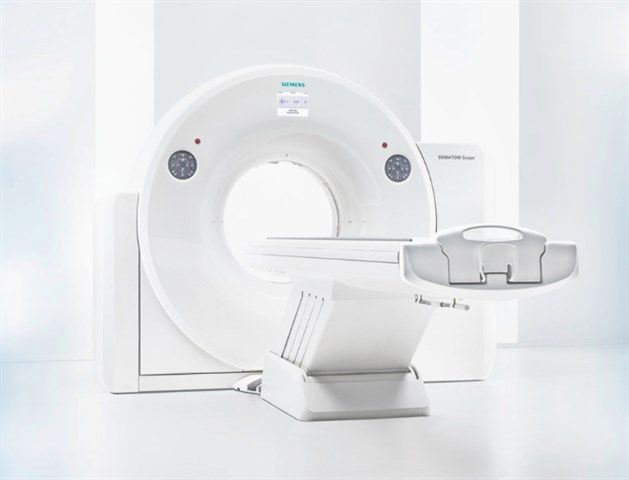 SOMATOM Scope is a cost-efficient scanner delivering outstanding image quality, at the right dose.
SOMATOM Scope is a highly reliable and easy to use system. Using a flexible service model, SOMATOM Scope helps to keep overheads under control, safeguarding user facilitys long-term competitiveness....
CT Scanner
---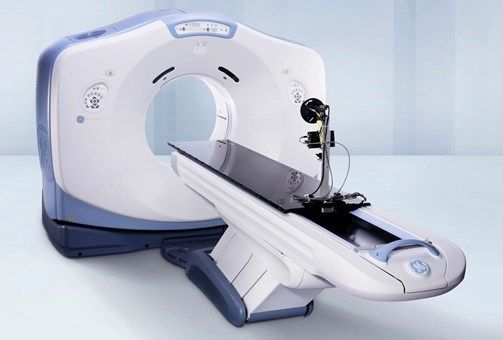 Discovery CT590 RT delivers precise imaging for excellent edge detection and clear definition of tumors.
Discovery CT590 RT a new beginning in radiation therapy CT simulation offers precision for accurate treatment planning. Plus automated 4D workflow and proven virtual simulation applications to accelerate speed and efficiency, when timing is criti...
CT Scanner
---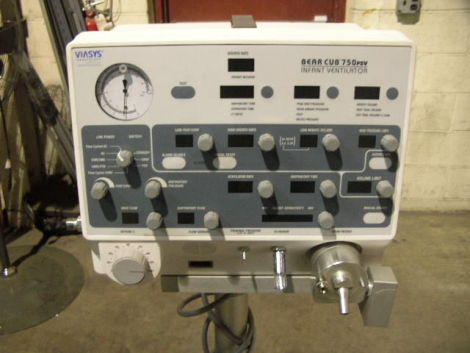 The Bear Cub 750 VS offers three layers of safety for infant lung protection. Providing flow cycling, adjustable pressure limit and volume limit.
Bear Cub® 750 Infant Ventilator is designed to accommodate a range of patients from the small neonate to the 30kg pediatric patient. The 750 incorporates Integrated Synchronized Ventilation, Tidal Volume Monitoring and Independent Base & Inspiratory ...
Ventilator
---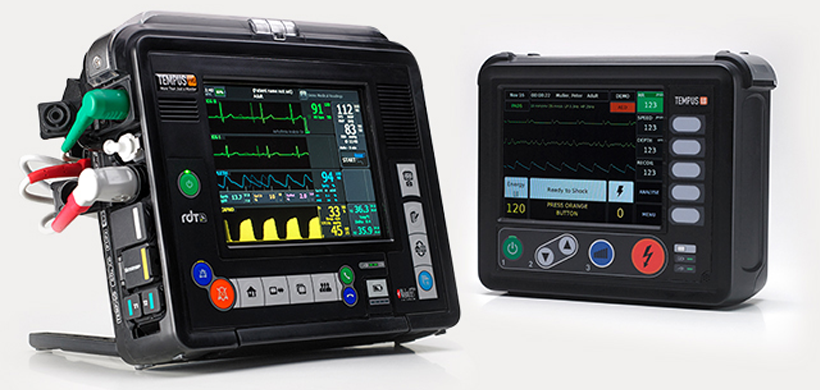 The Tempus ALS is a unique modular monitor defibrillator.
Highly durable, it provides groundbreaking size and weight advantages, long-lasting battery life and is more capable. This gives you a powerful, reliable system that can be flexibly deployed across any emergency response vehicle. This is combined wit...
Defibrillator
---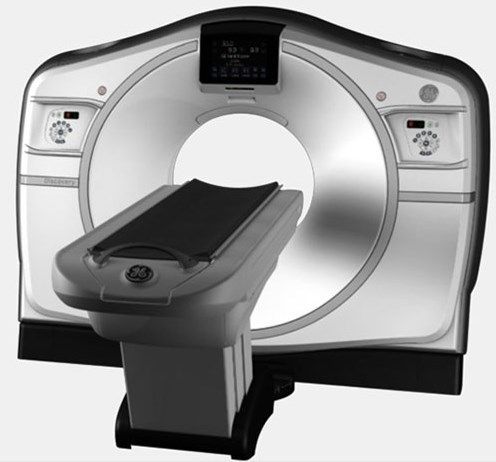 The Discovery GSI CT system is a new generation Spectral CT scanner that provides clinical excellence with high-definition and low-dose imaging.
Discovery GSI takes CT imaging beyond the classical anatomical presentation to true quantitative tissue characterization and advanced functional imaging, while providing the potential for contrast volumes reduction, material characterization and beam...
CT Scanner
---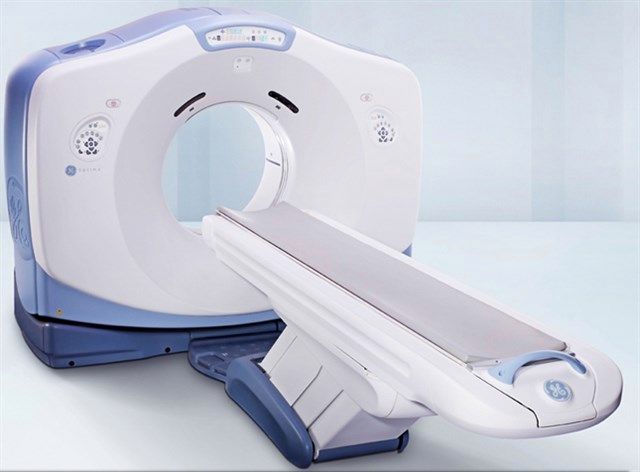 The Optima CT580 W is a wide-bore, multi-purpose, reliable CT scanner providing flexibility and reliable scanning.
The Optima CT580 W provides reliable scanning with an ample field of view, a powerful X-ray tube, high-resolution imaging, lightning-quick scan speeds, and ASiR* dose-reduction technology. This CT system can be used for routine CT studies, complex or...
CT Scanner
---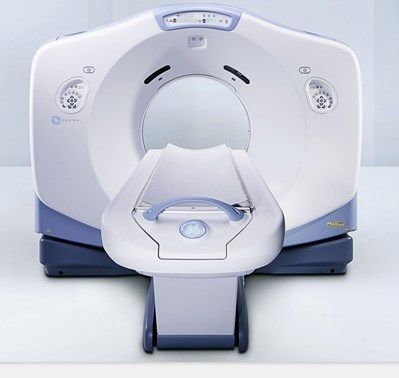 The Optima* CT580 RT connects with efficient virtual simulation tools that combine 4D and multi-modality imaging seamlessly.
The Optima* CT580 RT system connects with efficient virtual simulation tools that combine 4D and multi-modality imaging to seamlessly integrate with treatment planning systems. ...
CT Scanner
---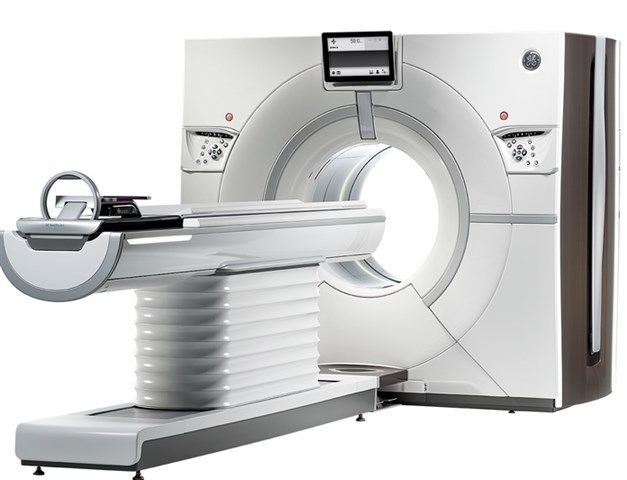 The Revolution CT provides uncompromised image quality and clinical capabilities through the convergence of coverage, spatial and temporal resolution.
Revolution CT has the ability to explore inside the human body non-invasively. It is the CT designed to help deliver revolutionary and differentiated capabilities across all clinical areas....
CT Scanner
---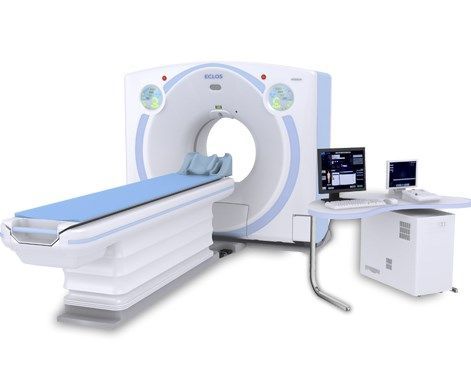 ECLOS is a very reliable and patient friendly 16 slice CT system using advanced filter technology to produce low-dose imaging.
ECLOS delivers excellent image quality results, cost effective operating economics and excellent uptime. This cross-sectional imaging device is easy to operate, and the automatic positioning system guarantees a smooth workflow....
CT Scanner
---