DESCRIPTION
Ultrasound System
The CX50 system was designed for your critical study requirements. In addition to PureWave, its premium imaging and Doppler performance are possible because of its digital broadband beamformer and XRES technology, bringing a new level of clarity to compact echo. Users can easily perform advanced echo analysis with integrated QLAB and stress echo capability. The CX50 supports the S5-1 and X7-2t transducers for 2D transthoracic and transesophageal imaging. The CX50 system is a compact ultrasound scanner for echocardiography applications.
Ask a New Question

0

Replies-JJ26
2 months ago
Code Error
Interpret the following error codes: 0030.YYB3W753.0

Equipment: Philips - CX50

Reply

2

Replies-CX50
4 months ago
probe is not connecting
I try different probe, but it's not working no idea what happen

Equipment: Philips - CX50

Reply

0

Replies-Pablo Belotti
4 months ago
Auto STRAIN
Hello, anyone knows if there is a way to add AUTO STRAIN to this machine? Or if there is a way yo do STRAIN without connect the ekg. In other models like affinity 30 You can... Here i couldnt..Reply
FEATURES
The CX50 control panel is designed for usability.
One-button controls like iSCAN allow fast optimization of system performance during 2D and Doppler examinations. Active native data gives you the ability to readjust virtually all scanning parameters during or after the exam, enhancing diagnostic details and shortening exam times.
The CX50 supports adult stress echo protocols for a complete cardiac exam package.
On-board QLAB software offers quantitative assessment of cardiac anatomy and function during and after exams
Tissue Motion Quantification (TMQ) for cardiac motion analysis including functions like annular excursion, velocity, and regional shear
Strain Quantification (SQ) quantifies cardiac motion based on Tissue Doppler imaging data
Region of Interest (ROI) analysis with motion compensation for pixel-based quantification of echo, color flow, TDI and CPA data
| | |
| --- | --- |
| Clinical Applications | Anesthesia |
| Portable | 1 |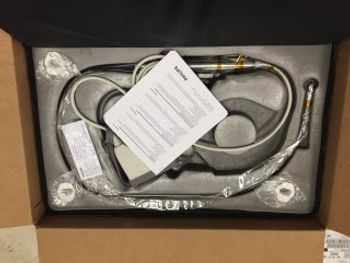 X7-2t Transducer Available Now!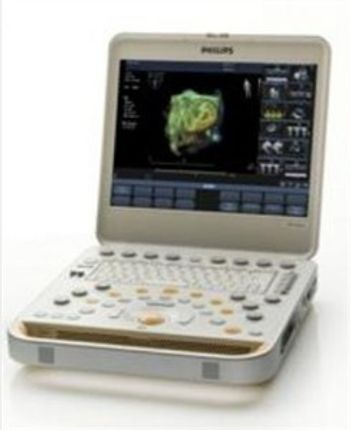 At the 23rd annual scientific sessions of the American Society of Echocardiography in National Harbor, MD, Royal Philips Electronics announced the new CX50 xMATRIX, world's first portable ultrasound to offer Philips' industry leading Live 3D TEE.
The Philips CX50 redefines expectations and raises the bar by bringing a high level of clinical performance, image quality, and versatility to portable ultrasound. The CX50 incorporates leading-edge technologies previously available only on our revolutionary iU22 and iE33 systems. So you have the power to create high-quality ultrasound images. Y...