DESCRIPTION
Ultrasound scanner.
The Philips iU22 xMATRIX ultrasound system is premium performance ultrasound. Unique xMATRIX technology on the X6-1 PureWave transducer harnesses the power of over 9000 active elements, more than 35 times greater than today's conventional transducers, to capture crisp, high-resolution images of even technically challenging patients.The iU22 xMATRIX makes it easy to add 3D imaging to any exam by removing the barriers to volume imaging. And a host of workflow enhancers facilitate faster exams, enabling image optimization with just the touch of a button.
Ask a New Question

0

Replies-Jerry Kauffman
4 months ago
Error Code
Our system is coming up with an error detected - Diagcode: 207.KHME.G8RE.5 Software build version: 6.3.7.745 Can you tell me what this code means?

Equipment: Philips - iU22

Reply

0

Replies-AR Gorway
4 months ago
Hoy to free up the memory
The memory of the machine is full. Not able to send the images to PACS. How can I delete the images to free up the memory? ThanksReply

1

Reply-MiguelAngelLG
6 months ago
Diagcode 044
1- In which part of the equipment is the BTMI have an error 044, the rotation speed of the fan coolers on the platform rotate at 300 and they have to rotate at 500, I already changed the fan coolers, I changed the DC, AC source, I reinstalled software, thermistors on the tires are ok, and i get the same error, any idea what it is? board located? 2-

Equipment: Philips - iU22

Reply
FEATURES
Discover the advantages of volume imaging With volume imaging on the iU22 system and the ViewForum workstation, users are now able to view ultrasound in the same format as CT and MR. Virtually re-scan volume data in a familiar workflow, obtain critical information not available with traditional 2D views, take additional measurements, and compare ultrasound studies with other modalities.
Reduce failed ultrasound exams by as much as 69% with the C5-1 A recent ultrasound study on technically difficult patients at six sites in North America and Europe using the C5-1 PureWave transducer has shown that this technology can have a very positive impact on an ultrasound lab. Exam times has been reduced up to 38% and studies have shown a reduction in pain and fatigue from scanning in 29% to 85% of exams.
Improve early detection and characterization of breast lesions Now with the push of one button, the iU22 system offers tissue aberration correction on breast transducers to compensate for speed of sound variations improving detail resolution and conspicuity of lesion details. Helping users achieve optimum diagnostic performance across the spectrum of breast architecture types— dense to fatty.
Reduce ultrasound exam time by up to 50% with SmartExam Introducing the new SmartExam feature, while users perform the ultrasound application, the iU22 remembers every step—all required images for the study, annotation, body markers, mode changes, and quantification requirements. Users can even incorporate 3D data sets into the protocol.
Gain a better perspective of needle location during biopsies and ablation The iU22 now has a digital navigation link with the Traxtal PercuNav system for image fusion and improved instrument tracking.
The PercuNav system acts like a GPS for medical instruments when guiding soft tissue biopsy and ablation procedures. The combined iU22/PercuNav solution transforms two dimensional patient images into dynamic, fused imaging maps that combine CT or MR imaging with live ultrasound.
| | |
| --- | --- |
| Cart Based | 1 |
| Weight | 345 lbs |
| Clinical Applications | Colorectal |
| Imaging Capabilities | 3D |
| Color-flow Mapping | 1 |
| Doppler Modes | Color, Continuous wave (CW), Pulsed wave (PW) |
| Image Display | 17 in Color Flat Panel |
Additional Specifications
Philips IU22 probes: Philips S5-1, Philips L17-5, Philips L12-5, Philips X3-1, Philips X7-2, Philips L8-4, Philips S4-1, Philips C5-1, Philips C5-2, Philips C8-5, Philips C9-4, Philips C9-5ec, Philips C8-4v, Philips 3D6-2, Philips D2cwc, Philips D5cwc, Philips D2tcd, Philips 3D9-3v, Philips VL13-5, Philips V6-2, and Philips S7-2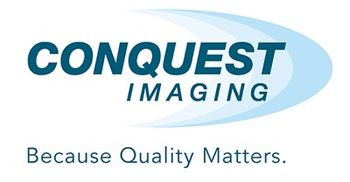 There are many factors that can cause this "no video" issue. One of those factors are the video cards.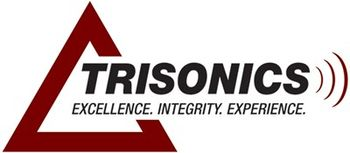 Trisonics is now offering a special price for the Philips iU22 Ultrasound System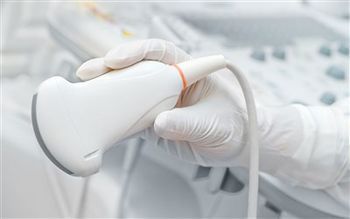 Ultrasound Tech Expert: Component Failures Create Additional Issues