DESCRIPTION
World's first dynamic volume CT system
Helical and multislice imaging built great milestones in the history of CT. Aquilion ONE offers the next leap forward in CT technology that will revolutionize patient care. Clinicians have long dreamed of being able to acquire isotropic volumes of an entire organ with a single rotation of the gantry. This leap is possible only with Toshiba's Aquilion ONE, the only scanner with a 320-row detector.      
     
The ability to acquire the entire organs with one volume scan opens the door to new diagnostic possibilities. The neuro ONE protocol allow acquisition of multiple low-dose volume scans of the entire brain during contrast infusion to provide whole brain perfusion and whole brain dynamic vascular analysis in one examination. Dynamic volumetric acquisition protocols can also be used to review moving joint structures in 3D, providing new clinical applications for orthopaedic imaging.     
     
For cardiac examinations, the entire heart can be captured in as little as one rotation for coronary analysis, or over a single heartbeat to include complete functional diagnosis. Each reconstructed 3D volume represents exactly the same phase of the coronary arteries with homogenous contrast enhancement
Ask a New Question

0

Replies-lommartins
6 months ago
Eu necessito do manual de servico do Aquilion Start


Eu necessito do manual de serviço do Aquilion Start

Equipment: Aquilion Start

Reply

1

Reply-linuxcaptain
7 months ago
Error 2113


I have this one. Error 2113. An error was detected in the xray exposure control system. The error appears on the first scans after booting the system. After many attempts to scan the ct starts normally and operates all day without this error. Any ideas how to fix it? Thanks.

Equipment: Toshiba - Aquilion One

Reply

0

Replies-Amanda Z
7 months ago
Making a manual worklist


For a customer that does not have a HIS/RIS. Can you add multiple patients and make a manual worklist? Example.. ER patients for multiple exams with separate accession numbers or a list of scheduled outpatients.

Equipment: Toshiba aquilion

Reply
VIDEOS
Toshiba Aquilion ONE ViSION co...
FEATURES
Faster results, lower dose The wide coverage provided by the 16 cm wide area detector enables scanning of most of the organs within one rotation, eliminating the need for helical scanning which in turns lowering the dose dramatically. An entire organ can be captured at one time, resulting in ultrafast scan times, which allows the contrast medium dose and exposure dose to be reduced.
Clinical benefits Apart from this dramatic dose reduction, there is another important aspect:: cardiac arrhythmia or heart rates up to 130 bpm are no longer an issue as opposed to helical an multislice CT. Online assessment of the imaged RR-interval by the software of the new CT unit ensures that image reconstruction can proceed as planned.
Additionally, if the patient experienced an unexpected extrasystole or if there is insufficient data of one image for artefact-free reconstruction, the scanner will automatically image one additional heartbeat in the same fashion and without any noticeable time-delay.
| | |
| --- | --- |
| Type (configuration) | Multislice |
| Slices | 320 |
| Maximum Scan Range | 200 cm |
| Gantry (Max. Clearance) | 72 cm |
| Patient Weight Capacity | 660 lbs |
Initial Findings Presented at ISCT Show Impact of Advanced CT Dose Reduction Technology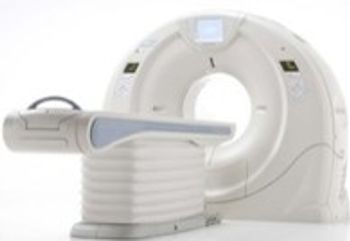 Full-face transplants are new, breakthrough medical procedures that dramatically alter the lives of patients suffering from severe facial disfiguration.
Toshiba America Medical Systems, Inc. announces the FDA clearance of Adaptive Iterative Dose Reduction 3D (AIDR 3D), the company's newest dose-reduction technology. Toshiba will offer the AIDR 3D software upgrade and related training, complimentary,
Incorrect Dose Calculation. The software that performs the pre-scan dose calculation uses an incorrect parameter for an exam Plan using a tube voltage of 80kV or 100kV. Download