DESCRIPTION
Digital Detector
The optimal combination of the AeroDR detector using a KonicaMinolta CsI scintillator combined with the newly developed lownoise readout ICs delivers a high DQE*3 even at a low dose. It is considered therefore that the AeroDR is effective to reduce the amount of radiation exposure.

At the same time, Konica Minolta achieved the wider dynamic range of DR comparable to CR. This means that in radiography of shoulder joints, for example, the AeroDR permits describing the skin line accurately even when the radiographic conditions change along the way.
Ask a New Question

4

Replies-gwilletim
2 years ago
AeroDR configuration
what type of an access point is used to configure AeroDRReply

1

Reply-Rward
3 years ago
Service manual
Hello, I noticed on one of the forums a service manual may be available for the Konioca AeroDR. Is it still available? Reply

5

Replies-seekmed_2842
3 years ago
service manual
Hallo all. Has Somebody the Service Manual for AeroDR System from Konica? Note: I am a service technician and I need for the Service Manual to make the calibration of Wi-Fi DR detector . Thank you anyway. Best Regards. BitReply
Additional Specifications
Portable flat panel detector based on amorphous silicon (a-Si)

Scintillator CsI (Cesium Iodide
Weight: 2.9 kg

Pixel Size: 175 Μm

Image Field: 1,996 x 2,434 pixels (4.8 million pixels)

Power/Communications Tether :possible
Dynamic Range:4 digits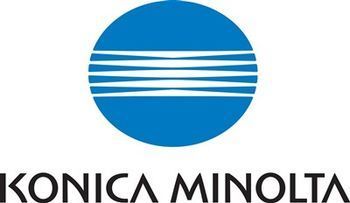 Konica Minolta Launches New Blue Moon Lifecycle Solutions for AeroDR
August 23, 2011> -- Konica Minolta Medical Imaging USA has installed two of its Aero DR wireless digital radiography (DR) systems at Sanford Health of Fargo, ND, and Sioux Falls, SD. The rural, not-for-profit healthcare system received the two units in its emergency department, according to Konica Minolta. Sanford has also ordered three addition...