DESCRIPTION
This versatile system helps deliver expandable capabilities to grow with any practice.
Voluson E6 is ecomagination certified and healthymagination validated. This means that it is one of the most energy efficient systems available, and its automated technologies can help reduce exam time and improve patient care through standardized examinations.
Ask a New Question

8

Replies-Lisa Bachan
19 days ago
Still ultrasound images multiplying
Hello, Why do the still ultrasound images increase in number when being sent from the ultrasound machine to the PACS. 5 images take on exam and 50 end up on the PACS. Only 5 should be on the PACs. Thank you.Reply

6

Replies-Lisa Bachan
5 months ago
Does not stay on user 1
I need help with this issue. The ultrasound machine keeps reverting back to factory defaults when the machine shuts off and sometimes when changing patients. Any help is appreciated.Reply

3

Replies-Lisa Bachan
5 months ago
Ultrasound troubleshooting
Having an issue with the system reverting back to factory defaults from user 1. It needs to stay on user one. This occurs when the machine is powered down and when the machine is on. Reply
FEATURES
Innovations in image 2D image quality
Speckle Reduction Imaging (SRI) for improved visualization of normal and abnormal anatomy contrast resolution that suppresses speckle artifact while maintaining true tissue architecture.
CrossXBeam for enhanced tissue interfaces and border differentiation with an innovative, real-time spatial compounding acquisition and processing.
HD-Flow uses a bi-directional Doppler feature to help achieve a more sensitive vascular study and reduce overwriting.
Innovations in quality assurance tools.
E-Series systems have a customizable Scan Assistant tool that can help improve quality assurance, increase exam consistency and boost productivity.
Help avoid missed exam steps with user-created checklists for different exam types.
Help reduce annotation and measurement time with customizable sub-menus.
Help improve quality assurance with comprehensive exam steps and completion tracking.
Help increase consistency of exam content, from the single-user to entire department staff, with exam parameters.
| | |
| --- | --- |
| Cart Based | 1 |
| Clinical Applications | OBGYN |
| Image Display | 19 in |
| Imaging Capabilities | 2D/3D/4D |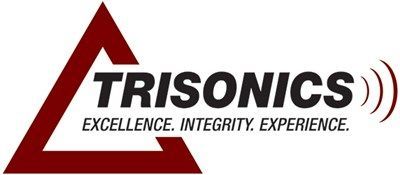 Trisonics- Authorized Distributor For GE Healthcare