DESCRIPTION
Easy, accurate, empowering. Spiro PD. The worlds first personal spirometer.
Spiro PD is the worlds first truly personal spirometer. It empowers patients with lung diseases those with asthma, COPD (including emphysema and chronic bronchitis), CF and lung transplants to easily, accurately, and affordably monitor their lung function anytime and anywhere at home, at work, at school, at play or while traveling.

Spiro PD can track your lung function trends and alert you of a decline in lung function before you begin to feel symptoms. This helps you anticipate and prevent exacerbations and asthma attacks, and reduce expensive emergency room visits and hospital stays.

Spiro PD enhances medication adherence by enabling you to manage your medications, view your medication history, and set alarms reminding you when to take your medicine, test your lung function, and do breathing exercises. You can also quickly upload lung function data to share with your doctor.
FEATURES
Easy to use everywhere
Track progress and trends
Provides early detection
Coaches you throughout test
Ergonomically designed
Proven accuracy
Enhances adherence
Share data with doctor
Ideal for medication evaluation
Personal, portable, affordable
Vital lung health measures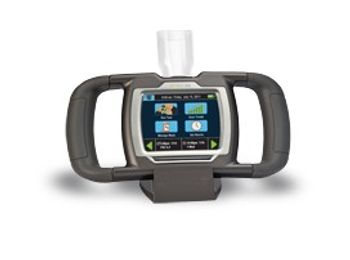 PMD Healthcare Inc., announced today the launch and availability of its novel new lung health monitoring device, Spiro PD. Recently cleared by the FDA, Spiro PD is the first and only personal spirometer that enables patients with lung diseases...