DESCRIPTION
MedRad Delivers Contrast. You deliver exceptional patient care
The Mark 7 Arterion Injection System is the latest in MEDRAD Interventional's "Mark" series of angiographic injectors. The Mark 7 Arterion takes advantage of the latest technologies, making it light, maneuverable and easy to use. Less time positioning and setting up the Arterion means more time with the patient. The clearly visible and intuitive user interface guides you through proper set-up, and highlights the information you need to perform injections confidently.
Unique to the market, the front load system simplifies set-up and makes for a cleaner tear down. The Mark 7 Arterion syringe provides a clear view of the contrast. With a smaller base, lighter head and a flexible articulating arm, the injector can go where it needs to go – even around corners. And of course you can continue to count on what MEDRAD has always delivered: Reliable equipment with an extensive team of highly trained people ready to provide exceptional service.
VIDEOS
Maull Biomedical at MD Expo Houston 2019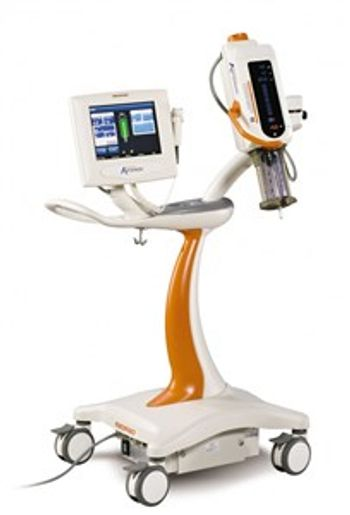 Maull Biomedical Training has announced the addition of the Mark 7 Arterion injector to their catalog of models available for contrast injector operation and service training.