DESCRIPTION
The Acuson P300 provides high performance and reliability in the compact portable ultrasound market.
The new system integrates high-performance hardware and software and offers 13 multi-frequency transducers for high clinical versatility. The system also features advanced image optimization technologies to support both routine and specialty application needs. The Acuson P300 system is characterized by its comprehensive capabilities, and compact and elegant design.
The portable Acuson P300 ultrasound system is designed to meet the diverse imaging needs for a wide spectrum of patients, body types and clinical disciplines – from radiology and general imaging to cardiovascular imaging, from obstetrics and gynecology (OB/GYN) to specialty imaging including muscoloskeletal, breast and small parts.
Ask a New Question

1

Reply-dr. R
3 months ago
Resetting from flash drive


Hello, Pros!

My machine would not go beyond the welcome window after the surge. 

Would like to do a soft reset first, but can not find a reset knob. Please advise where is it?

We have a hard drive flash , how we can reset to factory setting , then. Load the flash? 

Any other ideas? 

I am a physician, not a tech. Will try to follow the steps...

Reply

1

Reply-Osman Bastos
2 years ago
Some keys do not work properly.
Start/end, menu, arquive/rev, exame/rev, measure, and the qwerty keyboard don't work, just the bip sound.Reply

1

Reply-DianaD
3 years ago
Windows Logo not disappearing off screen
floating windows log on screen wont go away, how do I get rid of that?Reply
FEATURES
The system comes with 13 transducers, including specialty laparoscopic and intra-operative probes for interventional procedures.
With a frequency range of up to 18 MHz, these multi-frequency transducers allow a selection of several imaging frequencies to meet different scan depth requirements without having to change transducers.
The system enables linear, convex, phased array and endocavity transducers to provide scanning solutions for a wide range of clinical cases.
The Acuson P300 system features a small footprint that makes it easy to store and move from room to room.
It has a 15-inch XVGA LCD display, integrated power supply and two transducer ports for maximum ease of use.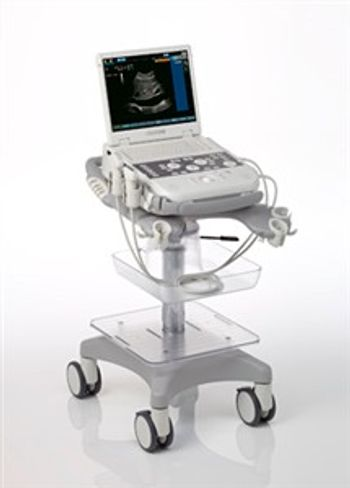 Siemens today announced the addition of a new, compact ultrasound system to its Healthcare sector portfolio that enables physicians to obtain fast and reliable diagnoses under difficult conditions.