DESCRIPTION
Holmium and Dual Wavelength Lasers
The VersaPulse® PowerSuite™ Dual Wavelength system is a powerful combination of two wavelengths - 80 Watts Holmium and 100 Watts Nd:YAG lasers which is ideal for procedures requiring high-energy and strong coagulation capabilities.    
    
This versatile system can be used in urological applications such as BPH, stones, tumors or strictures and also has great advantages in a range of other surgical applications and especially in pulmonology.
Ask a New Question

6

Replies-jtridexter
a year ago
CaseSaver Feature Activated
Hi, At first I had the laser connected to a 220V step up transformer, but sometimes it would turn off due to the step up transformer not having enough power for the laser, but sometimes it would stay on and go through the screens with no issues, but I decided not to run the laser until we hook it up to a True 220v line that we were thinking of hooking up to. So the issue that I am having now is that, after adding the distilled water to the reservoir due to low level of water, I turned on the machine, and now I'm getting a red screen with a message that says "Casesaver Feature activated" so I clicked continue and it went to the laser control screen, but with limited power. So I decided to run the true 220V line to our basement to run the machine directly to a 220V line, but when I turned it on, that "Savecase feature mode" is till popping up. Does anyone know how to disable that "savecase feature mode" ?Reply

3

Replies-Terry Hubbard
3 years ago
Error 505
i have error 505 on start up, does anybody know a fix for this?Reply

2

Replies-DrDre
3 years ago
Manual
Is there a manual available onlineReply
FEATURES
Versatility in wavelengths: The Holmium laser offers precise and controlled cutting and ablation. It penetrates just enough to ablate tissue without charring, preventing deep thermal necrosis and minimizing collateral damage. The Nd:Yag laser is especially suitable for fast ablation and strong coagulation applications with improved hemostasis
Versatility in applications: the VersaPulse PowerSuite Dual can be used in a variety of urological applications such as BPH, stones, tumors and strictures, as well as well as for pulmonology, gastroenterology, orthopedics and more
| | |
| --- | --- |
| Wavelength | 1600 to 2100 nm |
| Laser Type | Nd:Yag |
| Height | 39 in |
| Length | 36 in |
| Weight | 340 lbs |
| Width | 18 in |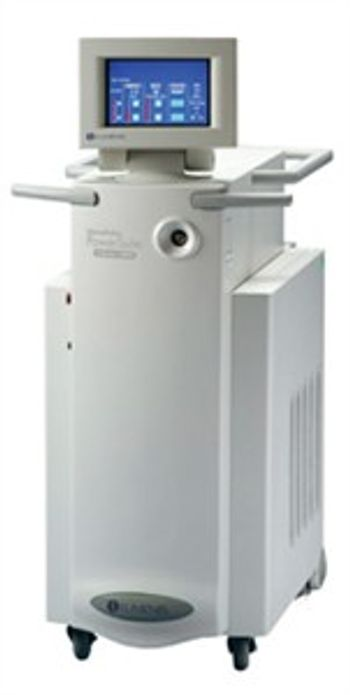 Lumenis Ltd., a global developer, manufacturer and seller of laser, light-based and radiofrequency devices for surgical, aesthetic, and ophthalmic applications announced today...