DESCRIPTION
Defibrillation.
The LIFEPAK 12 Defibrillator/Monitor is a multi-parameter device that combines semi-automated and manual defibrillation with capnography, external pacing, 12-lead electrocardiography and other monitoring functions. Its platform is upgradeable, allowing customers to add new parameters as their needs change and as new features are introduced. 
Ask a New Question

8

Replies-GMM SALES LTD
9 months ago
Service led
Hi guys, I have following issue with few lp12s: Red led on, we replaced internal battery and transfer configuration from spare unit to another but still coming with red led and same errors. 600E 9119 9205 900A Those errors have been there before battery change and after. Can clear them but as soon you turn lp12 back on thay are back. Any advise? Reply

8

Replies-Jackiejtx
10 months ago
Charge light flashes continously
The AC power adapter comes on with all the lights like it supposed to with no service warning. However and battery one the yellow charging light just blinks on and off with a clicking noise. It seems to be charging the batteries so I don't know what this means. Any input would be awesome. I run I CPR company so I don't have Biomed support.Reply

0

Replies-Mr zhao
a year ago
LifePak 12 ECG calibration cable
Urgent need to buy LifePak 12 ECG calibration cable gzyiteng@163.comReply
FEATURES
Compact and portable

Paddle preference - your choice of standard paddles, pediatric paddles, and/or sterilizable internal and external paddles

Compatible with QUIK-COMBO pacing/defibrillation/ECG electrodes

Easy, simple, and affordable upgrades

Guidance for compliance with HIPAA Security Standards for a Covered Entity available

Advisory Mode (SAS) - Provides all features available except manual defibrillation, synchronous cardioversion and pacing

Manual Mode - Provides normal operating capability for ALS users

Setup Mode - Allows operator to customize the device

Service Mode - Allows operator to execute device diagnostic tests and calibrations

Inservice Mode - Provides simulated waveforms for demonstration purposes
| | |
| --- | --- |
| Height | 12.5 in |
| Length | 9.1 in |
| Weight | 1.9 lbs |
| Defibrillator Type | External, Automated (AED) |
| Width | 15.6 in |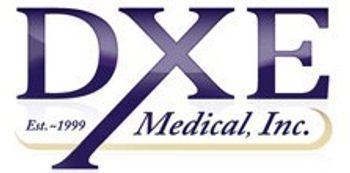 Code STEMI is a web series that over the last year has been going to different cities to examine high-performing regional systems of care that have shown significant success improving heart attack and sudden cardiac arrest patient outcomes.