Forums
0 Replies
I replaced a Uat19w monitor with a 20w monitor and it comes up with message hardware not compatible. The system boots up and the screen works but it asks to shutdown or go to service. Can anyone help please My email: esenatore1@optusnet.com.au Thanks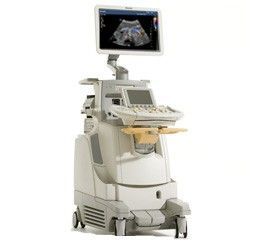 RE: Philips - iU22
0 Replies
Hello, I have the dryview 5850 laser imager and I can't find the ip address, do you know the process to find the ip address? I tried the advance ip scanner but didn't work. Thanks in advance
0 Replies
How can I go about setting up a Streamway system workbench on this site? I am the Service Manager and it would be great to have a venue to discuss service related issues with potential and existing customers. If you don't know, the Streamway system is a patented direct-to-drain medical fluid waste disposal system that has unlimited capacity for fluid disposal reducing cost and exposure risks.
0 Replies
I have connection problems between bucky, table, console and computer, could you please help me to know the possible causes, and if you knew the connection diagram between all the components
1 Reply
Does anyone have the service documentation, specifically PM information they could send me for this ultrasound.
3 Replies
the diagrams in the operators manual does not specify which tubing goes in the valve upon installation. service manual difficult to read. I am having backflow of reagents, assuming it is caused by misplaced tubing. Can someone share a photo how it looks in the 6 valves? Or describe which tubing should be in the valve?
1 Reply
Hello, We have recently started seeing error messages pop up stating "Replace Sp02 Cable" or "Replace Spo2 Sensor". After some investigating it was determined from Masimo that their new version of Sensors and Cables have an internal chip which tracks usage. After a set amount of time an error message will appear. The error message will vary depending on the model of equipment being used. The sensor/cable will stop working after 72 hours of the message appearing. The reusable sensors are good for 8,760 hours and the Patient Cables are good for 17,520 hours.
1 Reply
I entered iip utility and cleared output queue and all my images cannot be displayed again. Is there a way of restoring these images?
1 Reply
I'm looking for the service manual for the spectrum IQ, I have the manual for the sigma spectrum. I would appreciate with this. Thanks
1 Reply
Printing is achieved from MRI to fujifilm printer but from x-ray computer to fuji film, its not printing. Queued printing cannot be deleted? What is the likely solution?