Forums
0 Replies
WHEN I TRY TO SWICH ON IT SHOWS :PLEASE INSERT SYSTEM DISKETTE.
0 Replies
Does anyone know what type of data encryption Philips is using on their patient monitoring network?
0 Replies
Patient look up has changed, There are only two other options and they don't work. Those options are patient ID number accession number. Now the patient name is not available, We have done nothing on our part to change any of this in our system. Was their some sort of software update that would change how this is viewed
1 Reply
Does anyone happen to know whether the TC50 is DICOM compatible/licensed to transmit data to a PACS system?
4 Replies
we have a different problem, the open door alarm won't stop even when the door are closed. it's a sorvall RC6 any advice? Tanks.
2 Replies
Stop light is ON always with err 1 and showing no Tachometer reading. Tried moving the rotor manually it shows some reading. Can someone help me with the problem.
0 Replies
Hi everybody i'm looking to repair an olympus resectoscope working element, the white nylon block that fits the electrode is broken i just need to replace it, the problem is that i can't find that spare part, is there anyone who could help me with that? Regards.
0 Replies
Hi i have a problem on this dental chair skema 6 castellini. autosterile mode will not continue and the function of chair is block. we can't use the dental chair. can someone help me with this please or anyone has a service manual or know how to bypass this autosterile. everytime i turned on the unit always with this screen. my email id marvinyu_dubai29@yahoo.com.ph Thank for the help
3 Replies
Could anyone please send me a copy of the user manual for the Pentax EPK-i. I have the Service manual, but now require the user manual.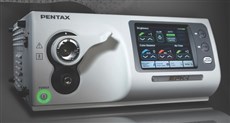 RE: Pentax - EPK-i