Forums
0 Replies
Hi therr, Anyone who can help me in troubleshooting of the sensation 64. Everytime we reboot the machine, error appears in the event log as follows, Err 20, Err 30, Err 60. These 3 errors are the most frequent we encounter during boot-up. Anyone who can send me some guidelines in rectifying the issue. You can contact me thru email. dhoy.gaviola@gmail.com Thank you
0 Replies
What are the parameters/specifications and tools needed to test the MS16A?
0 Replies
Hi all. I have a Toshiba Brand Ultrasound machine, model Aplio 300. The problem is as follows. The team delays when starting and when it does, it shows the following error. The system fails to start. Please restart the system. Error code: Image, Video. The truth is that when I perform the procedure described in the service manual, the problem can not be solved. To be able to use the equipment again I had to do a Hardware Diagnostic, and once it completes and passes all the tests, it starts the system normally. This time I have had the same problem but I have not managed to work again, when performing the Hardware Diagnostics it shows problems in the CB and BV boards. I refer to you and I would like to ask you if you have faced these types of problems, Any comment on this would be very helpful.
0 Replies
Does anyone have a source for fine and course micro abrasives for knife sharpeners? Also, does anyone have any service data for the AO automatic knife sharpener?
0 Replies
We would like to perform doublet discrimination on our machine but cannot find a peak signal option in our list to assign to AUX parameter. How we can find it? Thanks a lot.
1 Reply
I have recently repaired one of our centrifuges. changed slow charging resistor, 15VDC Voltage source and some connectors. I have given it a go at different RPM levels, it is turning, everything looked fine. Then, last day i got a call from the lab assistant. She is saying that rotor turns but we can't separate the samples (blood). What could be the cause of this. Are there any things that i might do to fix this or is it them doing something wrong? Thanks.
0 Replies
What does error code 0089 mean? Do you know where I can get a listing for these error codes or someone that can provide tech support?
0 Replies
I've run into some issues on one of my Epiq 7C units. We recently had a software corruption. I had back up copies of the hard drives, but this did not solve the issue. My thoughts are one of my backup drives may have been bad. Upon further discussion, it was brought up that the two patient data drives are in a RAID. Is there a correct or "safe" way to make back up copies of the RAID drives? I have both a Disc Jockey and a Startech HDD duplicator. I'm confident removing the main SSD and duplicating out of the ultrasound is fine, but perhaps there was something in my set up that was incorrect when cloning the RAID drives? Any help would be sincerely appreciated.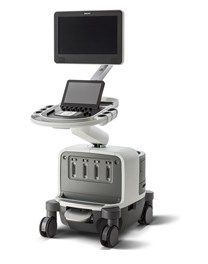 RE: Philips - EPIQ 7
1 Reply
GOOD MORNING. NEED THE SERVICE MANUAL. OR THE PASSWORD. THANK YOU