Forums
1 Reply
With my convex probe elastography works perfectly and it is regularly actioned by pressing the Elasto button, which turns from red to green. On the other hand, if I press the same button while using the linear probe (ML6-15) it says that the elastography mode is not available with that probe. Why?! On the official site I saw many shear wave elastography images taken with the linear probe!
0 Replies
Hello I get little green squares in CFM ROI box, according to service manual BF32 is faulty, the probe is FPA 1C, tested on other sysstem it is OK Any idea? Thanks
1 Reply
The flex feature does not work. Is there a position switch for this feature?
0 Replies
I did a check of my database and found over 50K zero dollar pieces of equipment. I was tasked with leading the efforts to help resolve this issue. Using the equipment export, I exported our entire equipment database for adds in the last 10 years in MS Excel. I concatenated the manufacture description column and the model number column. Using this, I created a pivot table on the Man+Model and took the average purchase cost for each (I filtered all zero dollars out as well). I then created a spreadsheet of all zero dollar devices and used a Vlookup formula to input the average cost into the purchase cost field. I imported the spreadsheet back into AIMS and it filled in over 75% of our zero dollar items. Fixing the rest was more labor intensive, but our team came together and fixed it in 2 days. To round it out to completion, Phoenix Data Systems is helping with a SQL statement to check the Estimated Acquisition Cost box. By doing this, it helped give a much more accurate COSR for our service! The C-Suite likes our new numbers!
0 Replies
hi guys, Has anyone encountered the error 4.8 and was able to defeat it somehow? It says the unit is not calibrated so I am thinking it is basically dead unless in warranty. I was curious if anyone has ventured to try to resolve the issue somehow though.. Let me know if you have worked into this error if you have looked into it. I talked to Welch Allyn who tell me they will swap thermometers with me for $162. Thanks in advance! I am wondering if there is something I can do to bypass this action though, and am looking for any actions you guys have taken along that line. mrstan!
1 Reply
PLS CAN SOMEONE KINDLY HELP ME WITH THE SERVICE AND USER MANUAL OF ALOKA SSD-1400 VIA THIS MAIL isrealbello23@gmail.com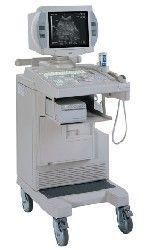 RE: Aloka - SSD-1400
1 Reply
I have the service manual on this unit, but it does not show the circuit level diagram of the CPU and Power Boards. I am trying to figure out why the defrost is stuck on. Has anyone run into this? Thermo told me that it was not a common complaint. The machine thinks all is OK and it has commanded defrost off, but you can reach in and touch the area where the defrost mat is and it will be hot. Also with the mat connected the machine will not cool down below -15C (can't get rid of heat) I have unplugged the mat as the customer only uses the machine once a week so there is not a big issue with frost, but need to try to figure out who is the culprit here.
2 Replies
Customer reported the F1 is displayed intermittently during turn on @ the display in front of the overhead tube/collimator (not on collimator but control display in front of it). Also stated that if they reboot the system, problem goes away and system is functional. Doesn't occur every morning. I have no documents on this system, and do not know where to start. Any advice or documents is appreciated. tlamshooter@yahoo.com
1 Reply
What is the procedure for completely erasing all patient data off a TC-70? There is no information in any of the user or service manuals on doing this procedure per HIPPA regulations.