Laboratory Forums
1 Reply
How can I remove this alarme please Al 5
0 Replies
I have replaced the pump on the machine and still cannot get it to work. What else should i look at.
1 Reply
We have the issue with Sakuea DRS 601 Automatic Slide Stainer. On switch ON we hear a clicking sound & Display keeps blinking. There is no initialization on any motors or the Solenoid for water opening up. All voltages of 5, +/-12 & 24V are available. Connectors have been checked, contacts cleaned.
1 Reply
Hello, on our Bio-Rad DiaCent-CW cell washer: I get a "Tilt vibration detected" alarm, and could not fix or adjust it. I tried to remove the vibration detector, to perform the vibration detector adjustment (potentiometer underneath the unit) and the tilt sensor adjustment (on-screen procedure), but the alarm remains once in a while. Bio-rad suggests I replace the main pcb, What do you think? Thank you for your help.
1 Reply
When i like configure the LIS in the software the system showme the error exist conflict with LIS. Any suggestion? I don't disable LIS, change IP o any other change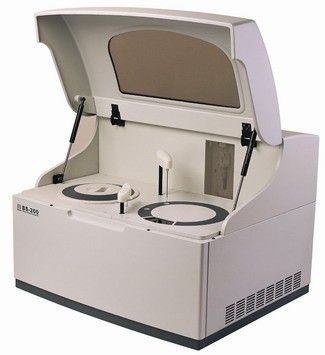 RE: Mindray - BS-200
1 Reply
Are there any specific requirements for preparing this machine for relocation to a temporary facility 100 yards from it's current location?
2 Replies
looking for instructions to replace the lid springs