Surgical Forums
2 Replies
Hello all, I have a 7100 that will not ventilate when switching from bag to vent mode. I have checked the microswitch on the lever and the GUI does show indicate which mode its in. I can here the vent engine actuating but I get no movement from the bellows and no movement of air across the flow sensors, thus I get no waveform on the GUI. I have done all leak tests in service mode and in normal operation mode, with no leaks. I have done all calibrations and diagnostic checks in service mode with no problems. The s/w is 1.3. Any help insight would be much appreciated. Thank you
1 Reply
Does anyone have information on remotely triggering/stopping recordings and image capture via either RS232, IP or via the remote ports on the rear of the unit?
1 Reply
I am wanting to transfer files from an SDC Ultra to a normal FTP server. I have setup a share and username/password for it. It can ping with no issues but always failed on upload. Is it trying to write to the root directly of the FTP server i.e. ftp://192.168.123.123/ and can it be possible to point it to a folder instead i.e. ftp://192.16.123.123/folder/
1 Reply
Hey, buddy, I need some help. my machine gives me black screen, how can I enter the system settings or some way to do a reset? Regards.
1 Reply
how to clean Neptune 2 manifold receptacle assembly?
1 Reply
I have the end of a hard plastic catheter connector lodged in my connector unit. Does anyone have a replacement unit?? I can send a picture of the piece if needed.
9 Replies
does anyone have the pdf manual for multicare platinum?
1 Reply
Values for volumetric ventilazione are within 25/35 ml of the set values, Requesting 20 mmHg in Pressure Ventilazione mode results in no more than 10 mmHg with corresponding low VE alarm. Carries out 5 successful calibration cycles.
3 Replies
The table operators tell me that when they hit the home button, the table does not go back to level side to side. I talked with two different Amsco tech support people. The first told me it was a bad mercury switch (no adjustment). Cost for part - $743. I talked to a different tech a few days later and he told me that the mercury switches rarely go bad and that it probably was a control board. Cost for part - $591. Does anyone have experience with this problem? Thanks, Dave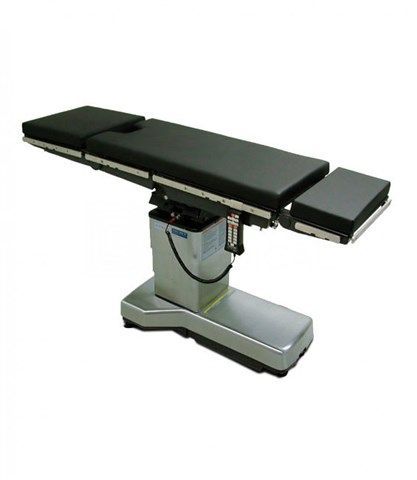 RE: Amsco - 3080 RL