Rehabilitation Forums
1 Reply
How do I retrieve a cardiograph that was aborted inadvertently?
1 Reply
I am needing a replacement Lamp. I need to know if I can order this part through MedWrench?
0 Replies
Hello, The motor of a Motomed Viva 1 is broken. I do not have the servicemanual and have no idea how to get to the motor. Have deassembled everything. Please can anyone help out?! Much appreciated, Oscar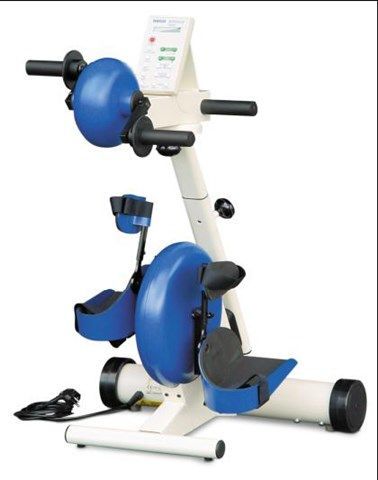 RE: Motomed - Viva 1
0 Replies
I have a Dynatron 900-A with "service" and "remote" alarms and won't function. Anyone got info or do service. Mfg advises OOS
1 Reply
Hello, I hope some can help me. I'm trying to fix the Quinton treadmill because has the error " treadmill communication is disconnected". The pci rs232 board is ok. The cable db9 is OK The pre-amp is ok. Does anyone know how to solve this error? Thanks in advance.
0 Replies
Can anyone help me with this problem? my PMG 115 passes the POST (Power on self test) no problem but with time (it can be from 10 minutes to an hour) it always displays in the screen ¨FAULT [E0] Internal Reference Calibration Fault¨ I have tried many times turning the machine off and on as the manual says but it doesnt solve the problem, please if anyone knows a solution let me know, thanks.
2 Replies
the Quinton MedTrack CR60 has a max speed of 7.2 mph other similar machine like the Quinton MedTrack SR60 has a 12mph max speed does anyone know how to increase the max speed on the Quinton MedTrack CR60 ? Many thanks
1 Reply
Hello, I am in need of the part number for the print head on the Z200+ printer that comes with the Q-Stress cart. I have information for a new printer, but just need the print head or if there is a way to turn up the gain. Thank you.
2 Replies
need service manual for Chattanooga E-1 hydroc
1 Reply
I need the cables for the e-stim:: PADS Do you sell this item?