Ultrasound Forums
0 Replies
System stuck in abdominal mode, does not return to home screen, no measurements/patient data entry/saving or printing pictures /change of presets or modes possible. Does not power down an returns to the same screen when switched off and restarted. Can anybody help ? Thanx!
0 Replies
In order to rotate M-mode knob for gain do you have to tap the selection knob once or twice. It appears that if you only tap the M-mode once it will not increase gain when you rotate. I do not have access to a Operators manual so any help would be appreciated.
0 Replies
Hi guys! Need your opinion about changing RX board. Repair started from not working caliper function fixation (not solve now). After more deep testing we reveal failure RX board in absolute results and relative to median results for all harmonics (1, 3, 5); other boards passed tests successfully. According service manual review not working RX board (beamformer) results in broken video image quality but pictures is quite normal for quite old system! How much will it useful to replace RX board?
2 Replies
Hello guys. Need help to reinstall the system on Philips EnVisor ultrasound OSv0.4 and application v C1.3 I have all required CDs. If anyone has service manual for re-installation and troubleshooting, could please send me? muhammad.koziev@gmail.com Thanks in advance.
3 Replies
hi freinds this message shows after restart "imaging initialization failed" in siemens x300 ultra sound device.. pleas help and advice
0 Replies
The printer of my machine is not printing, after printing for the first patient one.
1 Reply
moved equipment and wrong institute is showing up on images sent to pacs
2 Replies
Hello, good afternoon, it is a pleasure to greet you, could you quote me a transducer Aloka UST-568 and the cost of shipping to San Diego CA. 92154, as well as warranty times, delivery times, thanks, regards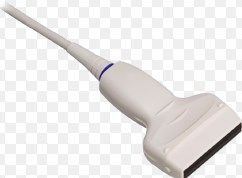 RE: Aloka - UST-568
1 Reply
How can I get a manual for this machine ?