Forums
Baxter SIGMA Spectrum Forums
0 Replies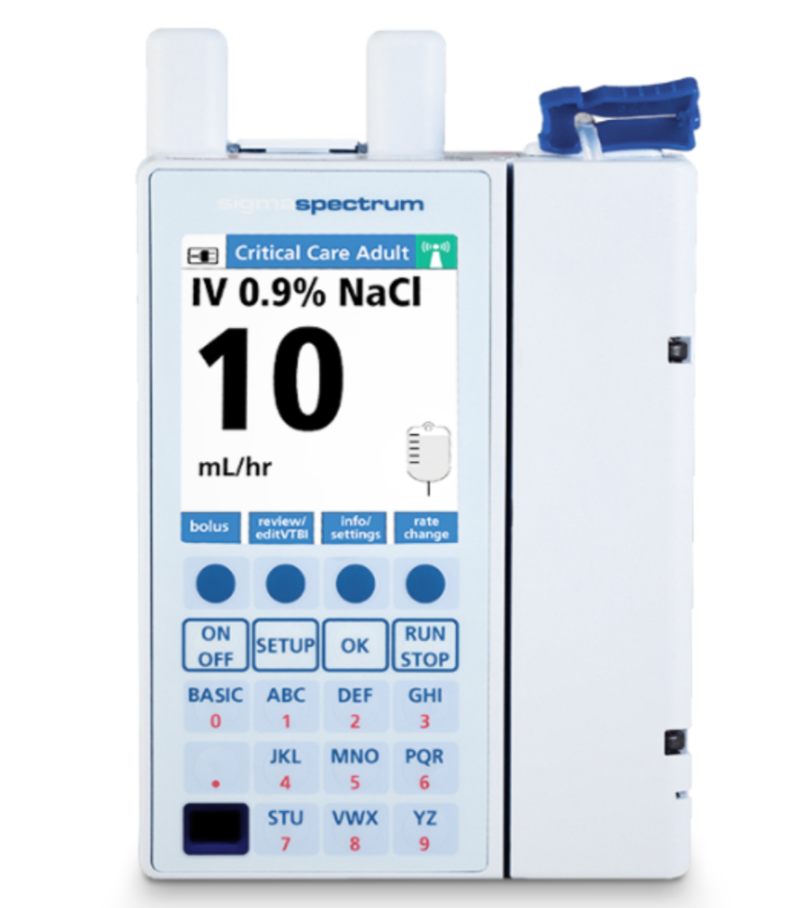 Hi everyone, I have a bunch of sigma spectrum pumps that generate "check battery alarms" after I replace the battery as part of the annual PM. Has anyone come across this problem and/or know how to resolve it?
RE: Baxter - SIGMA Spectrum
1 Reply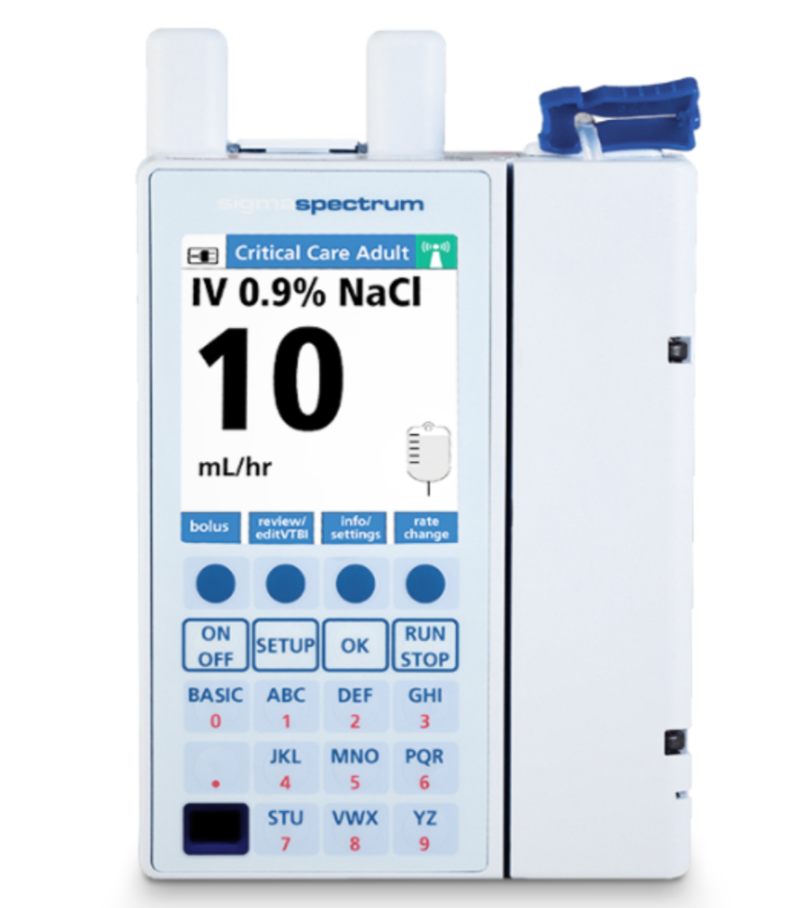 Does anyone have the full erase of all information on the pump including: drug libraries, logs, patient information, etc.? We have a large number of these that they want to trade in, but policy requires that they be completely cleared of information before they leave the facility. Due to the low trade in value of each one, having a service company do this is simply not cost effective compared to sending them to the equipment shredder. Please advise.
RE: Baxter - SIGMA Spectrum
3 Replies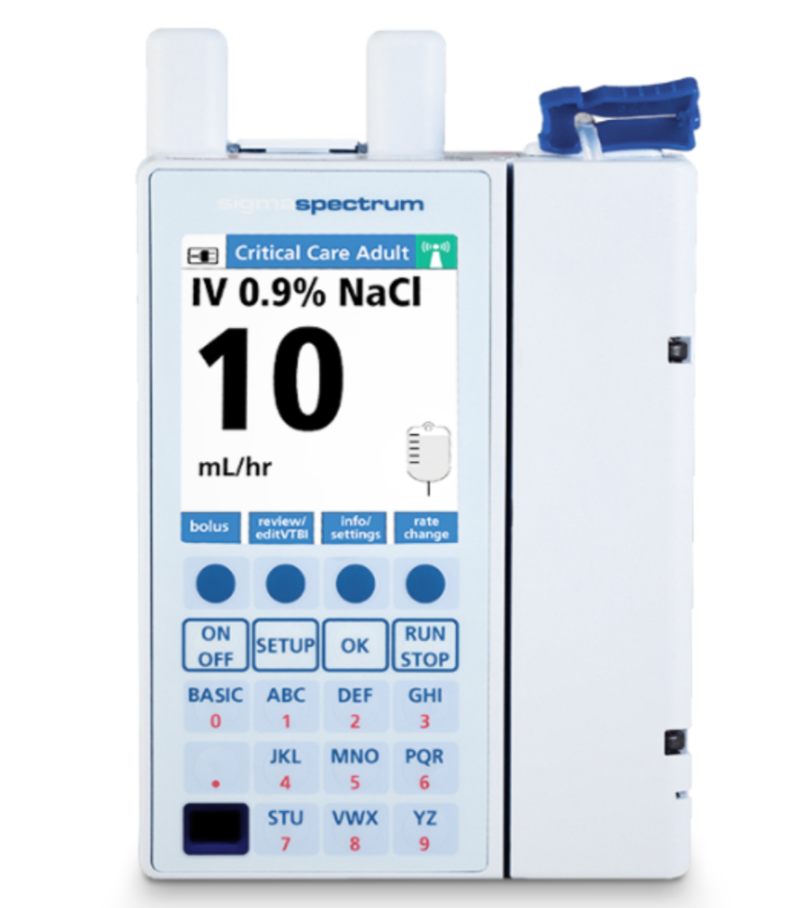 I have two used Baxter Sigma Spectrum infusion pumps that were sent out for service. The technician reported that each is reporting the same error message: not recognizing that the tube is in place, air detected in line. He stated that the sensors have been cleaned. He contacted Baxter and was informed that that each requires a new board ( that will exceed the value of the units!) Any ideas what may be causing this on two units?
RE: Baxter - SIGMA Spectrum
2 Replies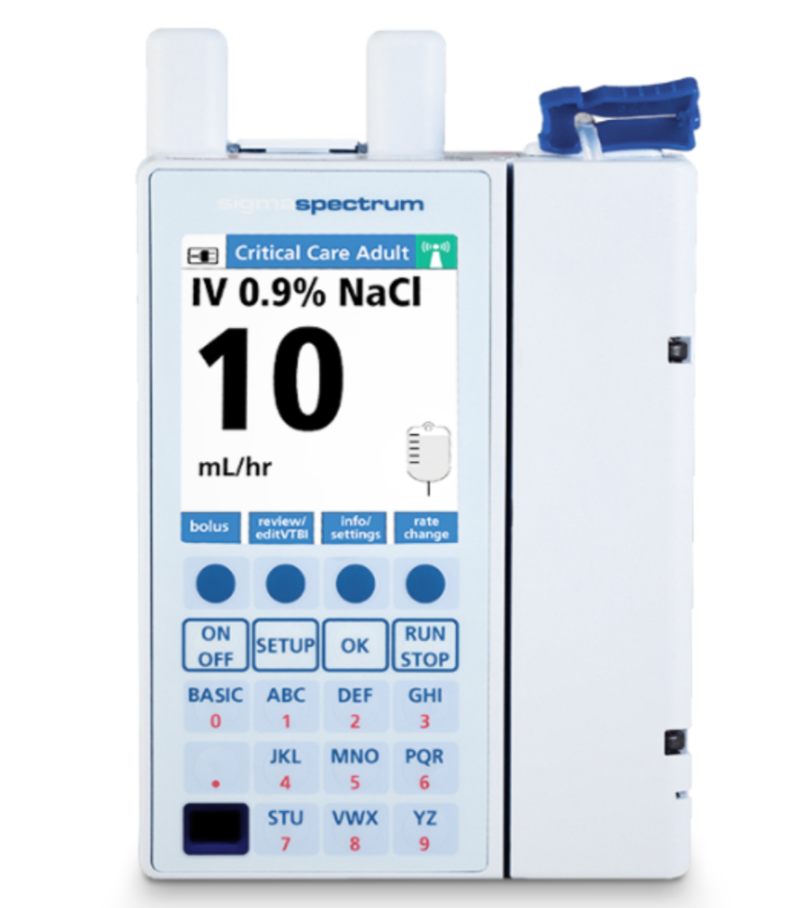 We have a pump that gives us a "Wrong Tubing" message when the blue key is inserted to open the door. Has anyone else seen this and is it a setting that can be adjusted?
RE: Baxter - SIGMA Spectrum
2 Replies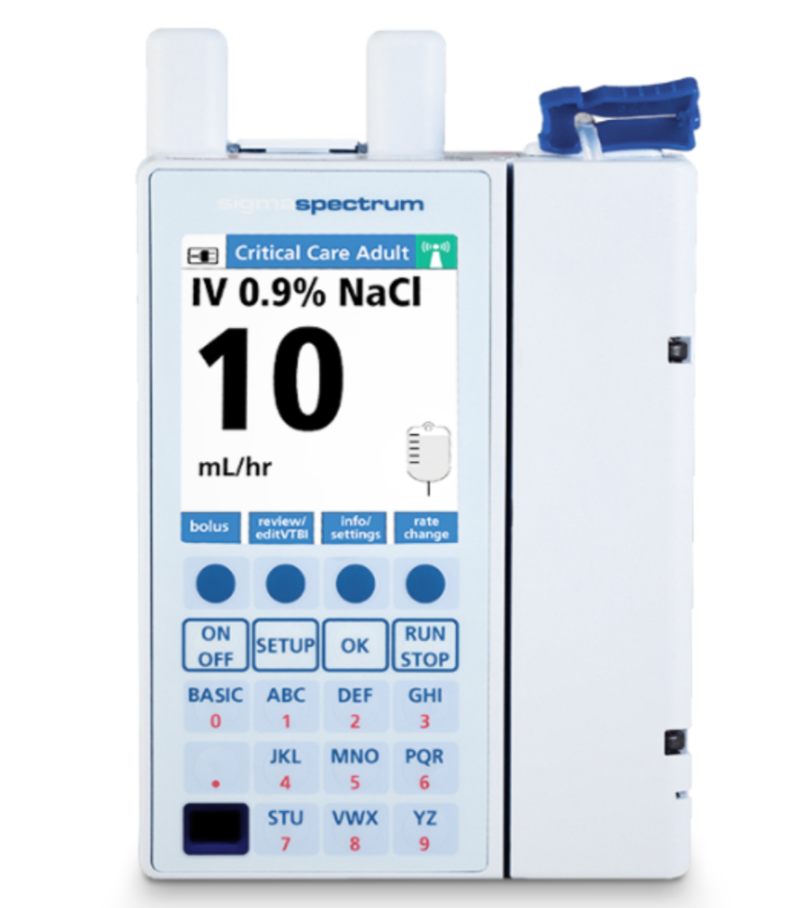 how many bio-med codes are in this pump?
RE: Baxter - SIGMA Spectrum
1 Reply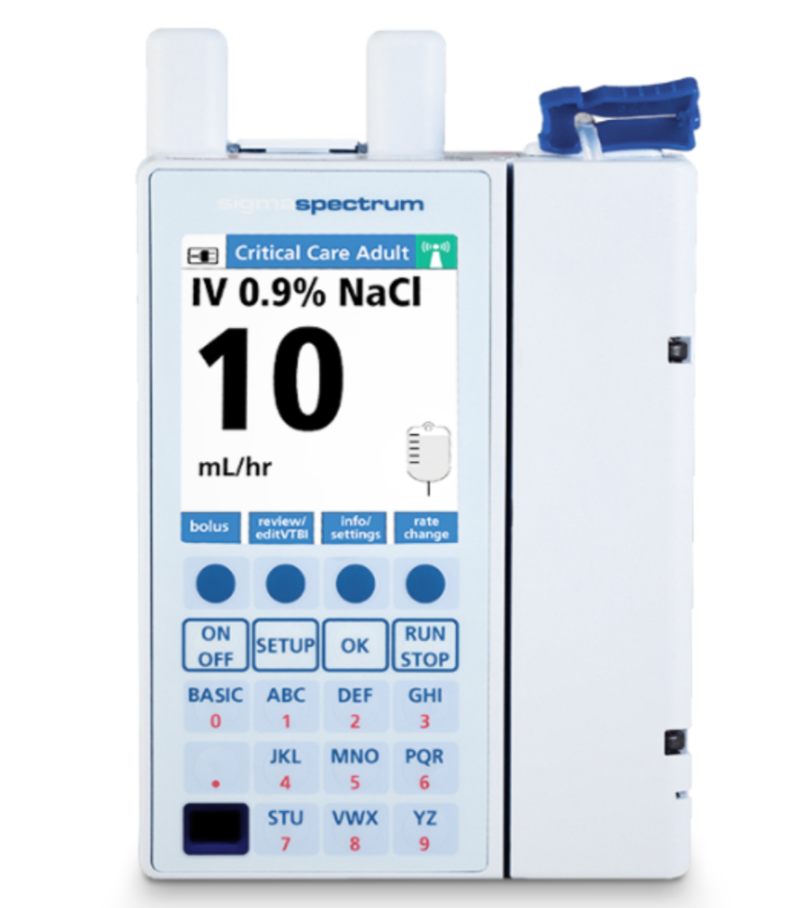 We have noticed a recent increase in reproducible upstream occlusions with the Sigma Specrtum pump. Has anyone else seen this? Currently our pumps are about 2 years old.
RE: Baxter - SIGMA Spectrum
4 Replies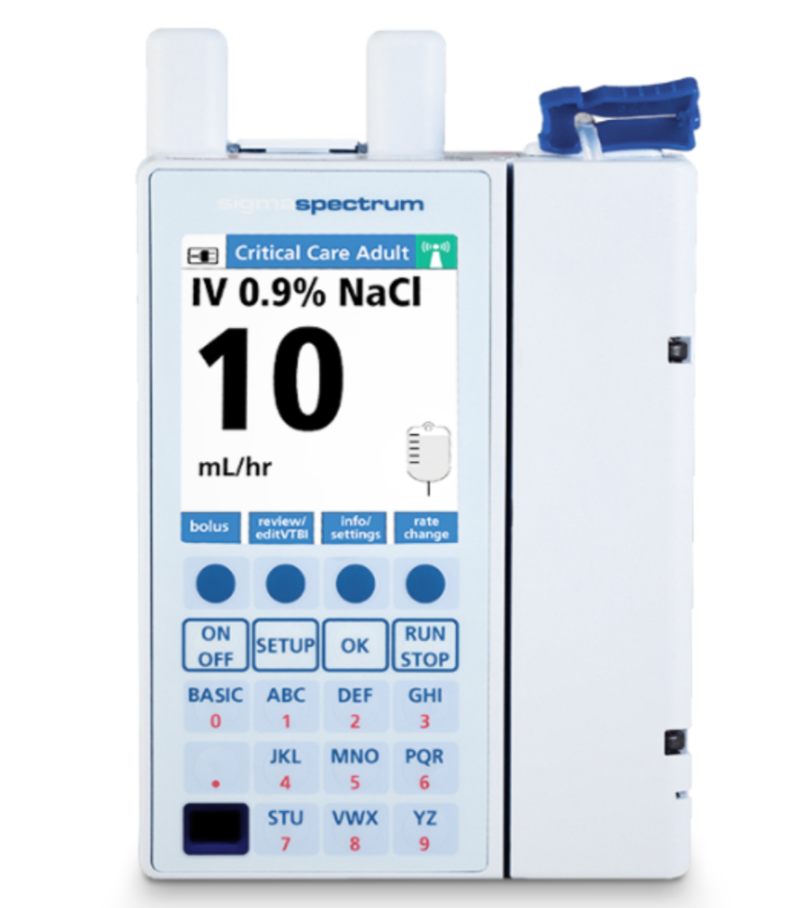 When testing the Sigma Spectrum we continually get under infusion. In some cases the accuracy is -10%. When sending the pump in to Manufacturer they claim the pump is only under infusing at -4%. We had this happened to many Sigma Spectrum Pumps. We use certified Flowtrax II system also a certified scale to confirm. We also follow the manufacturers recommendation on test parameters and setup. Anyone else having this issue with these pumps? We do not have any issue testing any other brand of pumps including the older Baxter 6201's.
RE: Baxter - SIGMA Spectrum
1 Reply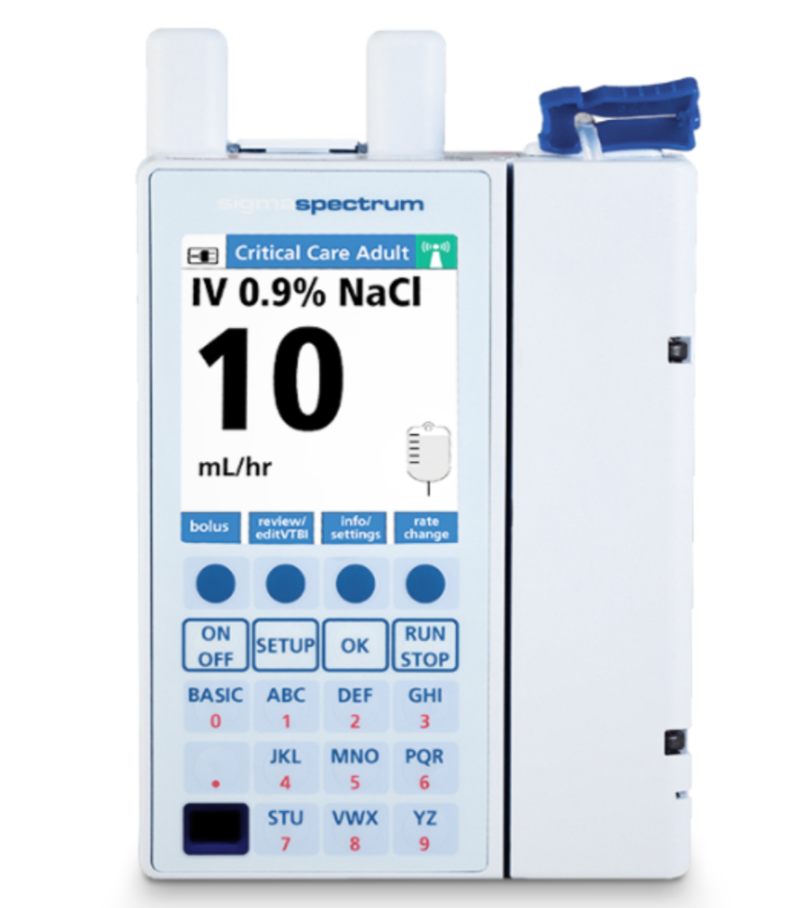 Error 320 can occasionally be caused by dirt/debris on either latch switch. Try cleaning with distilled water and a cotton swab before resigning to send the device in for repair.
RE: Baxter - SIGMA Spectrum
0 Replies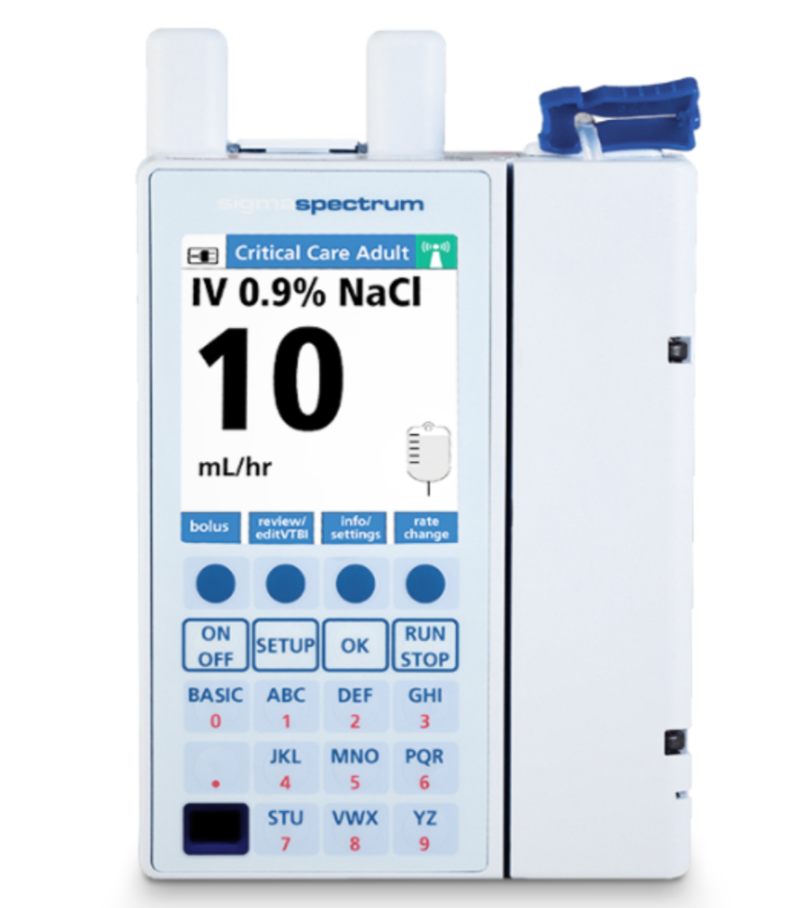 Nuisance upstream occlusion alarms are typically caused by deformed sections of IV set tubing or by Micro-bubbles collecting in front of the upstream sensor. Here are some tips for troubleshooting upstream occlusion alarms that can not be reproduced by bench testing: 1) Keep tubing channel clean and dry. 2)Use only compatible IV sets. 3) Warm fluids to room temp prior to IV Set priming. 4) Fill IV set drip chambers 1/2 to 3/4 full. 5) Invert IV bags to mix (do not shake). 6) Avoid excessive lengths of tubing above the pump. 7) Check all set connections, vents, and filters. 8) Do not load deformed tubing sections into channel. 9) Do not use sets beyond recommended interval. If a Nuisance Alarm is suspected - Check for micro-bubbles and/or deformed tubing in front of the Upstream Sensor. Load a fresh section of the IV set into the tubing channel if bubbles are present.
RE: Baxter - SIGMA Spectrum
2 Replies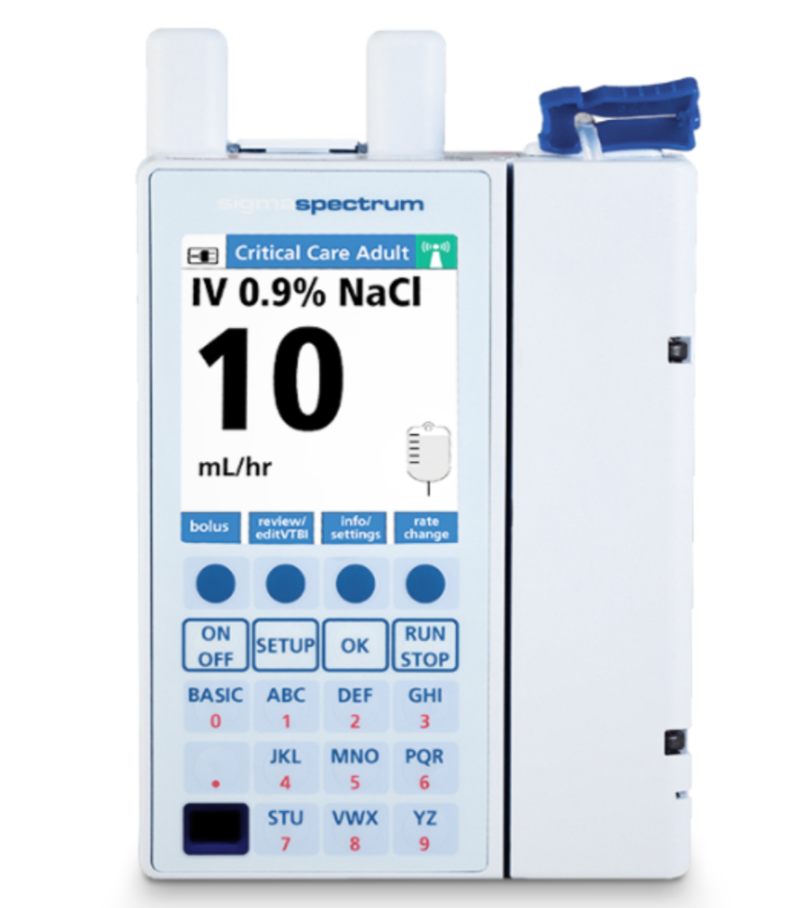 What is appropriate cleaning solution
RE: Baxter - SIGMA Spectrum