Forums
GE Healthcare OEC 9600 Forums
19 Replies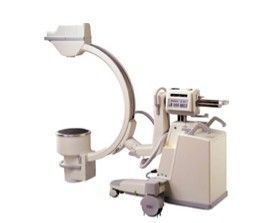 Hello,
How do I load the data back onto the SRAM card?
The battery wore out.
I have the 3 & 1/2 floppy and SRAM card (w/new battery).
Anyone know?
RE: GE Healthcare - OEC 9600
2 Replies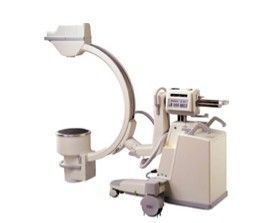 I have a client that has a OEC 9600, great shape.  A problem came up to where the system will not boot up.  It goes to the cursor promt and no further.  GE Health told them that the unit was not repairable and sold them a new 9900 Elite.  Can this problem be coorected?
RE: GE Healthcare - OEC 9600
7 Replies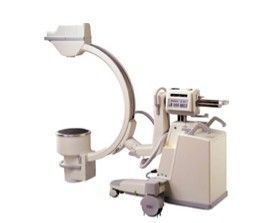 We have a 9600 OEC series that works great for about 1 hour. Then the image starts to get blurred. Any ideas of why this may be happening? Would love any input. Thank you!
RE: GE Healthcare - OEC 9600
0 Replies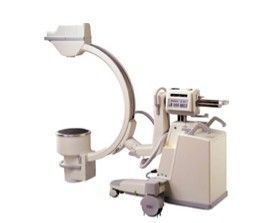 Good Morning
I have nearly completed my time here on th medical mission for the Luz Fund in Hildago Mexico, I have 10 days left. I am leaving here knowing that I have 2 well trained biomed 2s and 2 biomed1 trainees. I am confident that theses 4 indivduals will be able to handle 90% of the issues that typically come up within the hospital facility and the satalite clinics, all for the poor and destitute.
I am leaving here and there are 3 issues that are left to resolve.
Please write me and I will send the pictures of what we need.
Last item, we have gotten some great tech support on the OEC 9600 and have made alot of progress and though it is not completed we are progressing. Our charger PCB and 2 computer boards on the c-arm side are getting replacement parts soldered in today and I will keep my fingers crossed that this gets us to our next step, so thank you all a bunch for your help.
This is a very old unit and we are replacing the battery backed RTC/ ram. Are there any special instructions for doing this procedure, I did not see anything in the manual?
Thank You All Again for all of your help this year here in Hildago Mexico.
I am leaving from here to go to Nicaragua for 7 weeks for my first trip out there to see how I can help them out with there really old medical devices, this will be another challange but I look forward to it.
Please write me at sawinokur@bellsouth.net
Sincere Thanks to you all
Scott Winokur
Luz Fund
RE: GE Healthcare - OEC 9600
2 Replies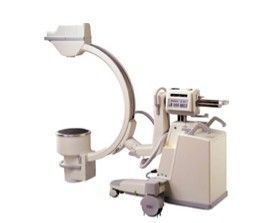 We have tested so far the camera, the Intensifier or Generator, filter that is in the camera, image processor board and cable and we still cannot find why our screen stays black every time we shoot on the C-Arm. can the DICOM BOX CAUSE THAT?
RE: GE Healthcare - OEC 9600
1 Reply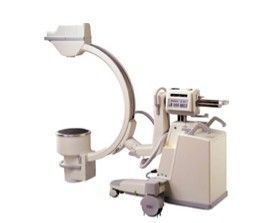 My dears  coleages,I need the user (operator) manual of the C arm  OEC 9600,
can any help to me?
thanks in advance
Ricard sanz cardiel
RE: GE Healthcare - OEC 9600
0 Replies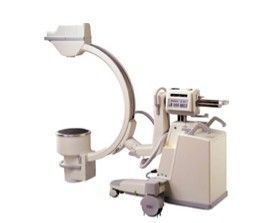 I have a 9600 that will freeze durring software image rotation. After they reboot the system it will not come up. all arrows showing on the mainframe and an error D0 on the back of the workstaion. I am going to try and alalog processor to eleminate the main frame ( has to do with 20 arrows)
Next im gonna try the workstation hard drive ( its just stopping ant that point where both are communicating? Just my luck.
Checked SRAM
interconnect cable
Replaced HV batts ( was time anyway)
ran diags on workstation
Thing is the thing will run for a day or so and then do that same thing
Anywho I will update if i have any results
Any suggestions would be appriciated :-)
RE: GE Healthcare - OEC 9600
2 Replies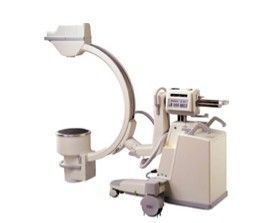 OEC model 9600
serial number 69-0365, is an early model.
i am working in Hildago Mexico on a medical mission and this is my second year here, last year we worked on this and have been able to get everything in the monitor station up and running. When the initialization begins and the c-arm is going through its self test we see the R49 resistor burn and smoke.
Last year we wrote and replaced all recommended parts at that time. Q10, R49, Battery (200VDC) and Q2.
This has become my nightmare and I have been dreaming about returning here and fixing this unit finally for the past 6 months and now that I am here I am asking for someone who has experienced this issue to please wite me and help me wake up.
please write to sawinokur@bellsouth.net.
I would really appreciate it and if we need to get onto Skype to get through this please let me know.
I am just a regular retired biomed and this is beyound my expertise even though I have no problem tackling this and following someones directions.
thank you
scott winokur
Luz Fund
RE: GE Healthcare - OEC 9600
4 Replies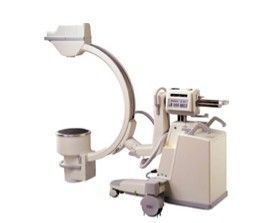 Been working on this for about 8 months. Unit works, but upon boot up this flashes across the doghouse. I have replaced the sensor and Ohmed out the wire all the way back to where it goes into c-arm. Everything checks out.. At this point, I don't know what to do next. Any suggestions?
RE: GE Healthcare - OEC 9600
0 Replies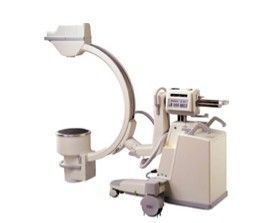 I have been fighting this problem for about nine months. Has anyone ever seen it. I have changed out the temperature sensor. Ohmed out the wire all the way down to the back of the box on the C-arm. It flouros with no problems, but just has this error message scrolling across the doghouse on boot up. Any ideas?
RE: GE Healthcare - OEC 9600