Forums
GE Healthcare Logiq 400 Forums
6 Replies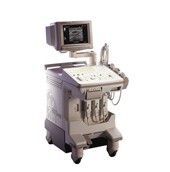 Hello! Sir When I power on the machine only keyboard back light is on for 1 sec then no response from the machine, same thing will happen when power off the equipment. Thanks for your response & considering this thread. Regard Zohaib
RE: GE Healthcare - Logiq 400
1 Reply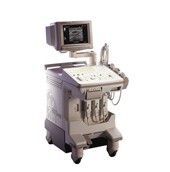 Hello everybody,
I'm looking for help with the LOGIQ 400, Model 2265944.
Unfortunately I do not receive any support for this device in my country (Germany).
The device remains at power-up with the message at the bottom "CPU MEMORY TEST: SUCCESS", no further reactions can be detected.
In some forums I could read that this cause can be due to a defective timekeeping RAM. I got a new DS1643-150 and replaced it.
However, the system stops at boot up as with the old RAM.
Now I read in the data sheet of Timekeeping RAM that this must be programmed before its use.
So my question: How does the programming of the timekeeping RAM? Can someone help me with a guide or write where I find this?
My e-mail: m.prescher@online.de
Thanks for your time
RE: GE Healthcare - Logiq 400
0 Replies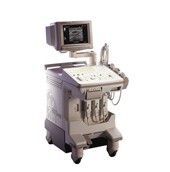 I have Ge Logiq 400 version 2290505 that need software If anyone can send me image of the software My email
fayezsami1968@gmail.com
Thank you
RE: GE Healthcare - Logiq 400
11 Replies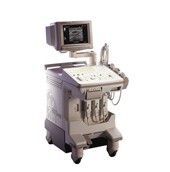 Hello I have a LOGIQ 400 MD Version 3.30 By 2136319-4. I have replaced the Timekeeper Battery and I setted datetime, id and video values without problem. Now the systems boots but do not recognize the proves which before were working. During boot sequence appears this message on the monitor display: SYS ERROR: BOARD NON EXISTENT. BOARD: DCON And this message via hyperterminal connected with service cable: VTSH> SCNI:rt_cancdlyresume error: 11007 SCNI: USC [u_read] Poling Timeout [ffff] +++ ATS0=0 I also checked these details: * I have checked the boards installed on the system via board configuration display appears all correct except DCON or CONN(1). * I have checked wires between DCON: TRDS ASSY - HBFR (1) ASSY - HBFR (2) ASSY . Perhaps were disconected during Timekeeper fix but now appears well connected. Any ideas? Maybe I need to make some adjustments via hyperterminal to make DCON work? Maybe a problem with a Mother IC? Thanks for your time. Regards from Spain.
RE: GE Healthcare - Logiq 400
2 Replies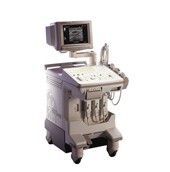 can anyone help me to reset bbram in logic400 after change time keeper ram battery
RE: GE Healthcare - Logiq 400
5 Replies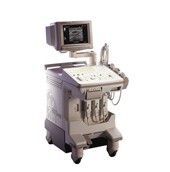 I installed new IC timekeeper, but after turning on the unit, it stopped in second bar in boot up process. It seems to need input ID,date and time by hyper terminal to system,I need information about command and anything to connect laptop to unit.
RE: GE Healthcare - Logiq 400
1 Reply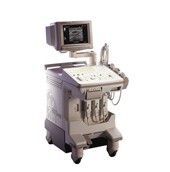 have a problem of error code 20166  pliz assist me
      george finley
     email gmaingi559@gmail.com
RE: GE Healthcare - Logiq 400
13 Replies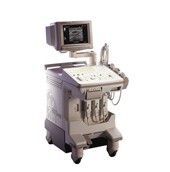 Hi,
The logiq 400 boots into the 2nd loading bar. I have read the this may be caused by a discharged /broken timekeeper battery, or an borken harddrive.
Unforunalty there is not support for this product in my country (Germany). Therefore i wanted to replace it myself... . 
I made a image of the mainboard. and marked the (what i think is ) timekeeper bat with a red circle. So my question: For replacement do i have so soild it out and replace it with a new one? where do i get a new one?
Is there an other possibility of the error wich counld/ should be tried before?!
Thanks for your time!
(any massages EngelsAndi@hotmail.com)
RE: GE Healthcare - Logiq 400
0 Replies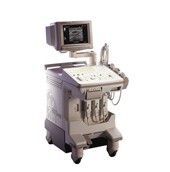 Machine needed power suply ajusted and now is running.  However now it wont boot past the CPU pass.
I am in Angola afrca working and this machine works in the rual hospital we need it fixed. 
They have not software to reprogram it can someone tell me how or if possable.
RE: GE Healthcare - Logiq 400