Forums
Bovie Aaron 1250 Forums
0 Replies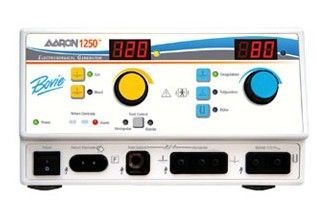 wE USE THIS TO CAUTERIZE DURING A NO SCALPEL VASECTOMY. THE CAUTERIZE PLUG DOES NOT STAY ON
RE: Bovie - Aaron 1250
0 Replies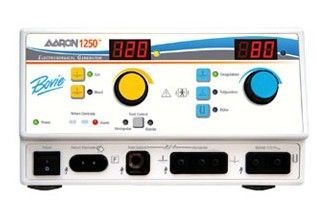 I have a unit that Coags OK. When the Cut mode is activated however. I do not get any response . Im thinking that possibly the cut relay has failed? Any help on this matter will be greatly appreciated. If anyone has a service manual would appreciate a copy. Thanks
RE: Bovie - Aaron 1250
1 Reply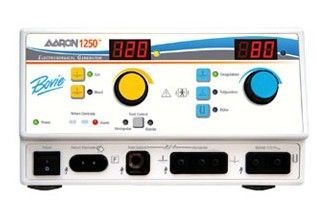 Dear Sirs.
please be so kind and help us.
I have to give preventive maintenance and corrective support, so we need all technical information
RE: Bovie - Aaron 1250
0 Replies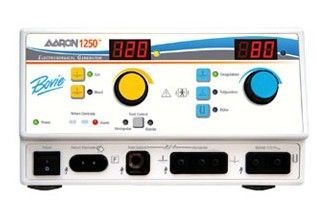 I recently had a surgeon complain that the metalic portion of the scalpel is burning holes in the drapes when set down between incisions with the machine inactive. The unit is an Aaron 1250, she is using a monopolar scalpel with the Cut mode @ 25 watts and making 2-3 second incisions, she claims that the machine is working perfectly fine. Naturally, one would think that the metallic portion of the scalpel would get hot duing operation, and I know that it is incorrect practice on her part to rest the scalpel on the drapes. Has anyone else experienced this type of heatup under these light duty circumstances?
Thanks,
Nick
RE: Bovie - Aaron 1250
0 Replies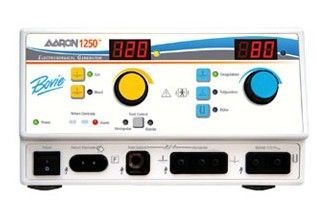 Hi I looking for service manual for bovie aaron 1250 and electric shematic. I cant cut and coag and i Think that some relay is broken, but im not sure. I hope you can help me. 
RE: Bovie - Aaron 1250
1 Reply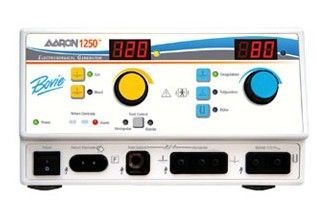 dont make coug and cut, and the pedal is the same.if someone could please have the service manual, it would appreciate in advance, something that can help them I'm on the lookout
RE: Bovie - Aaron 1250
1 Reply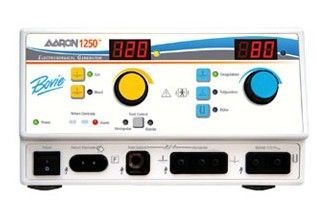 Dear friends,
I would like to know if is possible to have a service manual for bovie 1250 electrosurgical unit. I need to do a maintenance service to this equipment.
Thank you.
RE: Bovie - Aaron 1250
2 Replies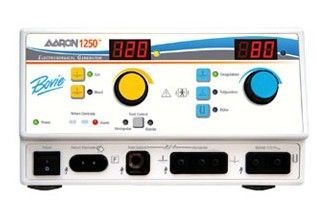 Dear all,
I need the AARON service manual. The unit Alarm E5 error code when i increase power.
RE: Bovie - Aaron 1250