Forums
STERIS AMSCO Century Small Forums
7 Replies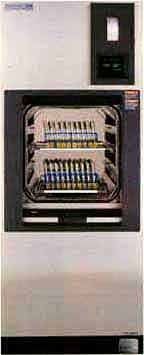 Been doing service on sterilizers for 37 years but have finally run into a problem I cant figure out. About to lose my mind. Its basically a Steris 20x20 with vacuum pump as only unusual aspect. Gasket gradually pushes out 30 seconds after cycle complete/door open. 2 machines side by side doing same exact freakin thing. Ive replaced S35 multiple times. I can not detect any steam passing through to gasket channel. Ive replaced all check valves on bottom end. The entire bottom end plumbing schematic is ridiculous honestly. Steris has their proprietary manifolds and every other aspect of the design is based upon the these manifolds instead of common sense. Backwards logic. Anyway Ive rebuilt S35, S37, check valves 4,6,8,14 (gasket condensate exhaust). Ive increased the rate of condensate bleed to max thinking perhaps water in steam creating pressure behind gasket as it burns off. I have not replaced the gaskets primarily because if I detach the line from S35 it doesnt pop out. Theres one unusual aspect to the facility that could contribute. Steam lines, although new, constantly muck up steam strainers, screened traps, etc. Ive have to remove all the washers off of steam returns because there is back pressure which causes the thermo dynamic traps to lock up constantly. Hydraulic lock or similar. Their returns and supply lines are full of the crap. So its safe to say the steam is wet. $100 to first person that can accurate diagnose!!
Montaquip@gmail.com
RE: STERIS - AMSCO Century Small
5 Replies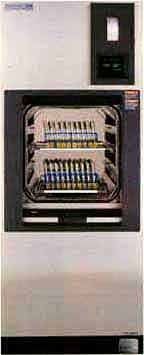 After the cycle the door gets stuck against the seal. I need to pry it off.... any suggestions to possible issues with this problem?
RE: STERIS - AMSCO Century Small
3 Replies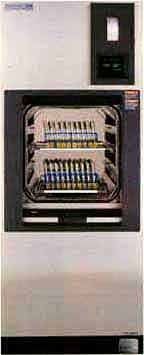 Looking for a service manual for a model Chimeron 20 inch sterilizer. Trying to compare parts for the rebuild kits for the steam manifold. I am wondering if the Century PM kit will work for this manifold as well. The Century part numbers do not match the Chimeron part numbers.
RE: STERIS - AMSCO Century Small
6 Replies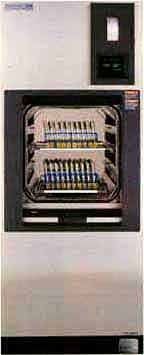 I need PM procedures for Amsco V116 and v120 century small sterilizers.
RE: STERIS - AMSCO Century Small
2 Replies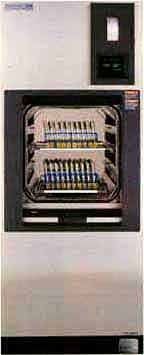 On the small Century sterilizers, there are four wires that go to the steam generator through two different connectors. I am adding a generator to a stand-alone sterilizer that didn't have a generator before. the Two connectors on the generator are J100 and AUS. Can anyone tell me where the four wires from these two connectors are supposed to connect inside the power box on the generator. I know that two of the wires are "dirty" AC power from the main power switch on the control box through J9-1 and J9-5. These go to J100-3 and J100-2. There are two more that come from J11-1 and J11-4. These go to the AUS connector (Automatic Utility Shutdown) at AUS-1 and AUS-2. I need to know where these connect inside the steam generator power box.
I've already tried Steris tech support, and other than telling me that there are two connectors on the back of the generator (duh) it was almost as if they were being as purposfully dense as they possibly could be.
Any help will be greatly appreciated!!
RE: STERIS - AMSCO Century Small
2 Replies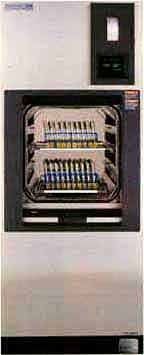 I'm looking for a service manual for this unit, it is pretty basic, but I would like any information I can get on the units.
Thanks for your time,
JV
RE: STERIS - AMSCO Century Small
7 Replies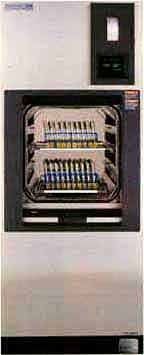 Does any one have service manuals for this unit in PDF or any other form that I can have a copy of. cbet_us@yahoo.com
RE: STERIS - AMSCO Century Small
1 Reply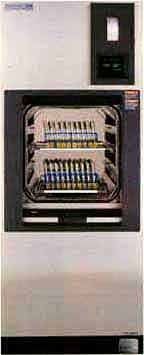 when booting up, the display locks up in "testing memory' i replaced the ram battery with no luck, did the usual check connections, and all power lights are on behind the screen on board. any ideas
RE: STERIS - AMSCO Century Small