Forums
Siemens Acuson X150 Forums
1 Reply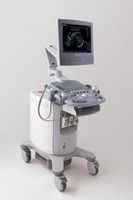 Hello I have a device of acuson x150, the problem started at 1st with that the device after it was being turned on while it was still on the splash screen the device kept loading for a long time, and stuck on the splash screen in which it says " system is checking the configuration" I kept waiting for a long time , and 1st thing I attempted to do was I installed new software, but when the device was turned on it was stuck on the same page of checking configurations, after 10 min an error message appeared "upgradetool failed click ok to shutdown error code = 227". I replaced the AC/DC power supply , the device has a new version of MCP power unlike the old versions of acuson x150. After replacement of the MCP power supply the fault is the same, I removed the I/O module and BE board and reinstalled them, the device's control panel started to be unresponsive, I tested the I/O module on another X150 device in another city it was working fine, I returned it and rechecked the BE removing and reinstalling. Finally the control panel started to be responsive but I am still stuck with the original fault of "stay loading on checking configuration splash screen". So does anyone could help me to to fix that issue, I would be grateful. Have good day P.S: while the device is loading on the splash screen while attempting to checking system's configuration, I don't hear the sound of relays opening, I used to hear that sound of them while the device is entering the ultrasound application screen.
RE: Siemens - Acuson X150
1 Reply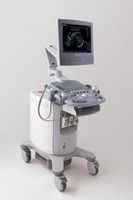 Good day all, Please kindly assist me Siemens - Acuson X150 User Manual. Your kind assistance will be appreciated, Thanks.
RE: Siemens - Acuson X150
5 Replies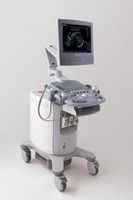 I am getting a self diagnostics check signal cable no signal error on a Siemens Acuson X150. I have checked the cables to the unit. The only one disconnected the staff report not using and plugging it in does not clear the error. I have rebooted the unit and still have the same error. Siemens is not providing tech support on this unit. Is there a service manual available? Does anyone know how to clear this error?
RE: Siemens - Acuson X150
0 Replies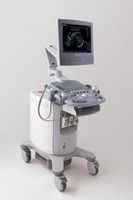 I have acquires 2 acuson x150 model and the C-mode doesnt turn on. All other modes turns on and works. Is there anything i should do?
RE: Siemens - Acuson X150
2 Replies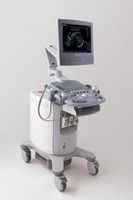 Hello! Greetings from Venezuela, I have a problem with the aforementioned equipment, within a few minutes of turning it on it turns itself off. Emitting a sound like alarm. I do not have a service manual or more information on how to deal with this problem, if someone could help me in any way, I would be very grateful.
yohanemes@gmail.com
RE: Siemens - Acuson X150
1 Reply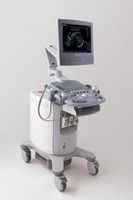 Hi... I have problem with x150 ultrasound machine .. When doing dopler the color will not appear ..plz what am i going to do ..is it from the settings or i should upload new software
RE: Siemens - Acuson X150
2 Replies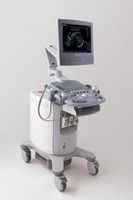 Hi All: I have a Siemens X-150 with problems to retain the Preset Configuration. After setup and configure all the measurements and Image parameters all the settings lost after the system boot up. I think is a software problem. If someone had this problem before please let me know to see alternatives to resolve this failure. I think a software reloading is an alternative to make the correction but I never done before. Please any suggestions to:
hommybiomedical@gmail.com
Thank you
RE: Siemens - Acuson X150
1 Reply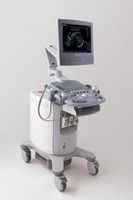 BOOT FAILURE AND YELLOW LIGHT ON POWER SUPPLY NEXT TO 'OCP' ONLY ANY HELP?
RE: Siemens - Acuson X150
2 Replies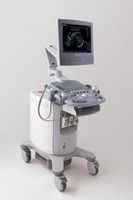 Machine didn't turn on this am. Siemens tell me that the machine received a powerful shock and needs a new power supply (Part # 10349228) & by the way it costs $2850.00 reconditioned or new for $3300.00? More good news........it is not covered under warranty??? Any insights about what happened and a cost effective approach to repair? My phone is 310-498-2871. Thanks
RE: Siemens - Acuson X150
6 Replies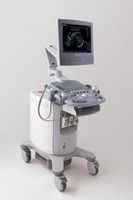 Do anybody have a Siemens Acuson X150 Service Manual?
RE: Siemens - Acuson X150