Forums
0 Replies
This is the message I recieved when opening the NX WIBU key is ok license is ok Windows user is ok (Crservice)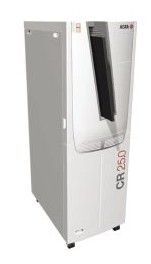 RE: AGFA - CR-25
0 Replies
Need help finding quantity of the latch roller; supplier no long in business. MFG part#S048455 Thanks in advance
0 Replies
Hi, Does anyone have information on the Olympus flushing pump. I have one that is not delivering enough fluid. No kinks or leaks or blockages.

RE: Olympus - OEP
2 Replies
Is there a service manual for the OEC 9600 available for download or that could be sent to me?
0 Replies
Does anyone know how to get the maintenance and service manual for these units?
1 Reply
How do I retrieve a cardiograph that was aborted inadvertently?
1 Reply
Hello, i have problem with the output , all the signals are abnormals. For example, V2 and avR are positives. I checked cables and battery, with no results. Any suggestion ?