Forums
0 Replies
FAULT: CONSOLE ERROR Handpiece 1 Micro Communication Fault Handpiece 2 Micro Communication Fault Handpiece 3 Micro Communication Fault Footswitch 1 Micro communication fault Footswitch 2 Micro communication fault Pump Micro Communication fault NOVRAM Micro Communication Fault FRID Micro Communication Fault That is what it says when it is turned on&
2 Replies
Is there a way to increase the darkness of the printing without replacing the print head?
2 Replies
The C-Arm is showing Error 4 on switching on and from the control Back panel at the GEN & ERROR PROCESSING board the MMPNR Led is illuminated, from the service manual am told to run the MMP tst, how can I run that test in order to get away with that error. because it doesn't operate when any error is still on. Thanks.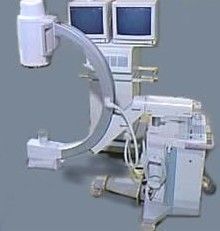 RE: Philips - BV-29
1 Reply
inclines intermittently without provocation. Require a service manual to repair
1 Reply
We have a PCR Eleva S. The tech put a cassette in and had to manually pull it out. She then tried another and now the machine will not suction on and pull the cartridge out. Can you help on this issue? What do I look for?
2 Replies
I looked through the documents to figure out how to flush the brine pump system. However, while I understand the process, I can neither find the brine pump itself nor the outputs menu to check on the status of the brine pump. Any assistance would be appreciated, as I do not have a service manual.
0 Replies
This F9 does not show up in the operators manual
0 Replies
Hi, I have a Zeiss OCT and the viewfinder camera image doesn't stay up consistently. It won't disappear during a scan, only when left idle for a while. In it's place is a white screen with the brightness and contrast settings, the same screen that shows up for a few seconds as the system first goes into scan mode. So far, the image has been coming back up when I reboot the system (Windows 2000 Pro). Software version is Stratus 7.0.0 I don't know if it's something in the head where the camera is, an issue with the CPU port, or something else. Any advice, links to service info, etc would be greatly appreciated.
RE: Cath/Angio