Forums
1 Reply
We have the issue with Sakuea DRS 601 Automatic Slide Stainer. On switch ON we hear a clicking sound & Display keeps blinking. There is no initialization on any motors or the Solenoid for water opening up. All voltages of 5, +/-12 & 24V are available. Connectors have been checked, contacts cleaned.
4 Replies
Hello all, i need to know w how change the language on NIKKISO DBB. Also how to reset the password of machine?
0 Replies
Hey, buddy, I need some help. how can i get into the setting of the machine or do a reset? i have the error "H02" (impedance Measurement). and if anyone knows if it can be updated from version 2.2A to version 3 Best Regards
1 Reply
Hey, buddy, I need some help. my machine gives me black screen, how can I enter the system settings or some way to do a reset? Regards.
2 Replies
AI need help getting out of or exiting the scanhead selection screen view so i can image my patient. scanhead is attached and selected. how do i exit this screen? Trackball only rolls anterior & posterior also, will not go right or left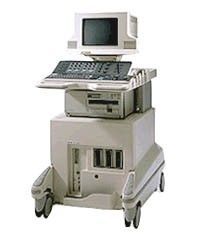 RE: ATL - HDI 3000
1 Reply
Technique and Parameters do not display at startup / remote doesn't work. I have disconnected all cables and reconnected. It will power on, but not display any numbers.
7 Replies
We have tried Utility Suite, and Rut. 2 different cables, different laptops. Changed the Infc Board where the cable attaches on the rear of the monitor cart as well as the System Interface Board. Still no luck connecting a laptop to it. Any suggestions? Anyone have a Service Manual for it?
1 Reply
Hello, on our Bio-Rad DiaCent-CW cell washer: I get a "Tilt vibration detected" alarm, and could not fix or adjust it. I tried to remove the vibration detector, to perform the vibration detector adjustment (potentiometer underneath the unit) and the tilt sensor adjustment (on-screen procedure), but the alarm remains once in a while. Bio-rad suggests I replace the main pcb, What do you think? Thank you for your help.
1 Reply
On switch ON, the Display blinks, no other movement or functiins, just a clicking sound. All voltages 5, +/- 12, 24V are ok. Connectors checked Can any one help to solve this issue
0 Replies
I need the help with an NDS monitor that presents problems when starting, which stays in the storz logo and does not finish initiating. Q can it be? Thank you.