Forums
Forums
4 Replies

Dear Friends, We are in the process to purchase a 2007 Siemens - MAGNETOM Trio 3T with the Magnet manufactured in 2007, MRI TIM upgrade in 2012 - (Used) Siemens Trio 32 Channel 3T MRI Scanner with the following specification: Magnet manufactured in 2007, MRI TIM upgrade in 2012; 32 Channel System Max. gradient field (X/Y/Z) 40/40/45 mT/m Min. rise time 200 µsec. (0 - 40 mT/m) Slew rate 200 T/m/s Coils: 32Ch_Head, 8Ch_FootAnkle, 8Ch_Knee, 8Ch_Wrist, Body Matrix, Flex Large, Flex Small, Neck Matrix, PA Matrix_F, PA Matrix_H, Shoulder Large, Shoulder Small, Spine Matrix Software Level / Update: VB19A-SP04 Software Version Syngo MR - Windows XP - VB19A-SP04 Software Packs Listed: N11BoldImaging, N11Spectroscopy, CAP3D_FILTER_MIP, CAP3D_FILTER_SSD, CAP3D_VOIMODE, CAP3D_MAIN, GET_WORKLIST, MRI_ARGUS_MAIN, N_RoW, N11FlowQuant, N_SpecCsi, N_3D_PACE, N_PAT_Advanced, N_AdvFunctNeuro, MPPS_SUPPORT, MR_AutoAlign, MR_Composing_Spine, N_WholeBody, N_Diffusion, N_Perfusion, N_TimApplication, N_MatrixMode, SYNGO_GENERAL_LICENSE, MR_DIS3D, TQ_Gradients, Tim_18_3T, Tim_32_3T, N_InlineComposing, N_DiffusionTensorOffline, N_DiffusionTensorImaging, N_Stepping, Tim_8_3T, MR_Expert_i, N_InlineDIS3D, N_SWI, N_BLADE, MRI_CV_MAIN, N_Dynamic3D, N_IClass, N_TClass, N_TimCT_FastView, N_Chorus_MR, N_PhoenixZIP, MR_AutoAlign_Head_LS, MR_STEREOTACTIC_TSE, MR_Support_i, N_Spec_3DCSI The helium level now is 42% and we should refill it to 100%. Any suggestion where we can do it for the reasonable price in Europe? Please let me know the "blind spots" of this MRI system and on what I should pay attention. I appreciate your help. Thank you.
RE: Siemens - MAGNETOM Trio A Tim System 3T
2 Replies

Looking anybody to do shimming and commissioning
RE: Siemens - MAGNETOM C 0.35T
3 Replies
Looking for a replacement hinge for GE LightSpeed Phantom holder Does anyone know where I can get replacements parts ? Thanks
RE: CT Scanner
3 Replies

In service mode or operational mode or switching service switch up then down during boot (or vice versa) I can only get a failed test 2 and test 3 and then goes to blank displays. Whether on AC or DC I get the same results. LED bank on controller board lights as follows:
keyswitch turned on =  LEDs DS9,11,12,13,16,17,18 and 19 all on.
Test 2 = LED DS 19 on only
Test 3 = LEDs DS19 and DS18 on only
Then DS19 and DS18 stay on indefinately.
Am I safe to say my controller board or NV-RAM is bad?
Thanks for the help.
Jason
RE: GE Healthcare - AMX 4 Plus
2 Replies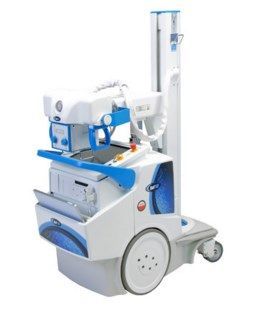 Has anyone replaced the battery on the canon radpro 40 and what is the process? Also can someone provide the SERVICE MANUAL?
RE: Canon - RadPRO Mobile 40kW
0 Replies
Can someone pin point me where to buy spare parts for this Model Quanta Duetto MT, for the majority of parts like, laser head parts, mirrors and even hand piece and flash lamps.
4 Replies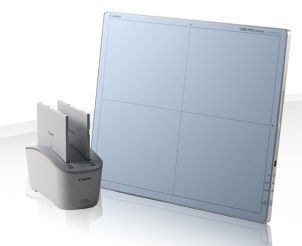 I am looking for the Service Manual Thank you
RE: Canon - CXDI-701C Wireless
0 Replies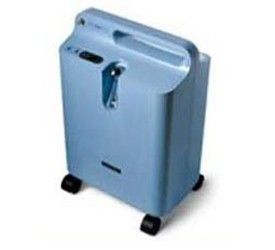 First off, I'm not a medical professional, I am an electromechanical technician and mechanical engineer so if I'm missing any medical reasons why this idea won't work please tell me. I need to know if it is possible to operate an EverFlo unit, or really any concentrator off of a PC UPS. It doesn't need to work for long, just enough time for someone to be able to set up a tank or get help in the event of a power failure, basically 10 to 20 minutes. I know they sell big expensive generators for this, but those are for 36 hour or more outages. If my calculations are accurate, the EverFlo has a peak consumption of 408 Watts and according to the units spec sheet, typical is 350 watts. Assuming a 25% loss in power for conversion from DC to AC a 900 watt UPS should be able operate the unit for a little over an hour, Does this seem reasonable? Am I missing something that would prevent this from working? Any input would be greatly appreciated.
RE: Philips - EverFlo
2 Replies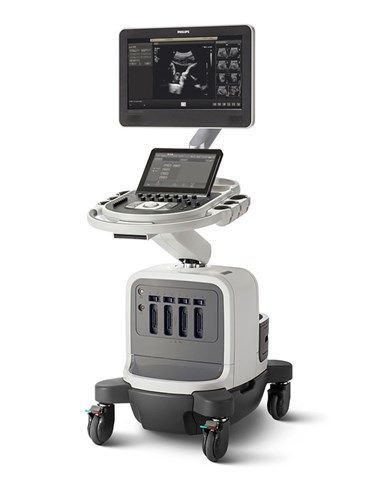 Not booting completely. Displaying error Unable to start instrument. Please contact your Philips representative.
RE: Philips - Affiniti 30
1 Reply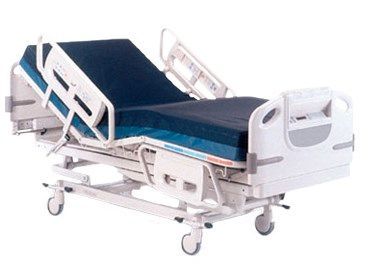 Ive calibrated scale with 25lbs weight at the end it gives the 100lbs and the manual says to press change item but error 2 pops up again ?
RE: Hillrom - Advanta P1600