Forums
0 Replies
I need the service manual of this maquet table.
0 Replies
on the system interface board, it says, 7F. Does anybody know what 7F mean?
0 Replies
My company is in need of possibly replacing our Infusion Pumps across the network. We recently had a Fresenius Rep come in and give a demo. We currently are using B/Braun Outlook ES pumps and I personally love them. What is the general opinion of the Fresenius Agilia Pumps?
1 Reply
1. We tried to run the 5.2.3 Verifying Heater, Relay, and Valve Functions program however could not get the desired F7 to appear. 2. I ran 3 Unwrapped cycles which produced error codes E03, E97 and E14 3. The final run yesterday aborted at 91C at ~ 17 minutes, no detectable pressure though I know the gauge works as I tested it off the autoclave. In view of the age of this unit [and possibly scarcity of parts] would you recommend us investing time & resources to attempt repairs?
1 Reply
I put on my my AGFA CR 75.0 but instead of the booting process (self-testing) to continue, the red light was just blinking and nothing was showing on the display panel. I have powered it off and on again but it is still the same Please can someone help me with the user manual of the machine or the meaning of this fault.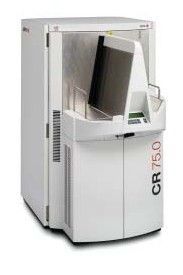 RE: AGFA - CR 75
1 Reply
hey, how do you erase patients information from the workstation of an OEC 9800 super-c? thanks, in advance.
1 Reply
I'm new in the lab and have been told to try and figure out what's wrong with this machine....of course no one has been able to even turn it on for years, so I don't know what happened to get to this point. Any thoughts on starting points for figuring out the issue? What is the weird little black button on the side that says "PUSH RE-CIRK-IT" for?
1 Reply
HELLO. MAY I ASK HOW TO SECURE THE TRUNK CABLE TO THE BOX ON THE NELLCOR N-595. MY CABLE KEEPS FALLING OUT. THE CONNECTOR IS VERY WIMPY. IS THERE A CLAMP OR A GAGET TO SECRUE THIS CABLE ? TAPE ( MY SOLUTION TO DATE ) IS A NO - NO. I WISH YOU PEACE & WELL-BEING. THANK YOU.
2 Replies
Good day if there's anyone who can help me to know how to retrieve the record of a specific patient on EKG Burdick560 Thanks a log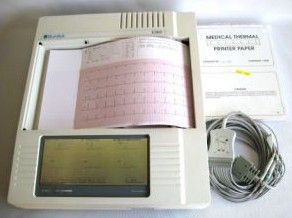 RE: Burdick - E560