Forums
3 Replies
i have this machine and just of recent it stopped working, it can power on but it does nt complete the initialising process. when it comes to loading the application software it only stops halfway. thus no display of user interface.i would like to replace the software and thus i need a fully loaded harddisk.could anyone send mea quote on bwalhumabiz@gmail.com thank you
3 Replies
We have a Burdick Quest T55 Treadmill system. This morning had CMOS checksum error. Thus time clock battery changed. System then completed booting up. Able to do chemical stress tests but if put in Bruce Protocol reads TREADMILL CABLE NOT DETECTED. Also, have to reboot after each test to enter new test data instead of selecting "New Test." What settings need to be reset. I am also searching our user manual.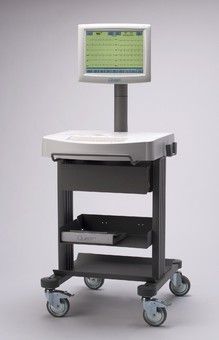 RE: Burdick - Quest
2 Replies
Hello all, I have a 7100 that will not ventilate when switching from bag to vent mode. I have checked the microswitch on the lever and the GUI does show indicate which mode its in. I can here the vent engine actuating but I get no movement from the bellows and no movement of air across the flow sensors, thus I get no waveform on the GUI. I have done all leak tests in service mode and in normal operation mode, with no leaks. I have done all calibrations and diagnostic checks in service mode with no problems. The s/w is 1.3. Any help insight would be much appreciated. Thank you
1 Reply
Does anyone have information on remotely triggering/stopping recordings and image capture via either RS232, IP or via the remote ports on the rear of the unit?
1 Reply
How can I remove this alarme please Al 5
1 Reply
Operation manual for KC1 Delta coagulation monitor Version 2.31 On switch ON temp field is blank Language is German instead of English
1 Reply
I am in need of a main board for a Stryker Epic 2030 bed. This is for a CNA high school program with little to no funds. Any leads will be greatly appreciated. THANK YOU!!
1 Reply
Where can I buy a CPU board for Stryker epic bed?
1 Reply
Head raises, but will not lower. Any advice?