Luxtec
Luxtec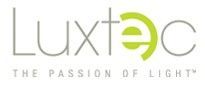 Add to My Bench
445, St-Jean Baptiste,
Suite 120
Quebec city, QC, US
G2E 5N7
Website
The LUXTEC - The passion of lightTM team is an exclusive distributor of lighting equipment of over twenty North American and European manufacturers and also designs its own product line and lighting systems. From its offices in Montreal and Quebec City, Luxtec is a reliable supplier of fully integrated lighting packages throughout the province of Quebec.
Beyond manufacturing and distributing lighting equipment, Luxtec is first and foremost a company dedicated to the design and installation of complex lighting systems, specializing in commercial, architectural and urban designs, as well as multimedia concepts and large scale custom projects using light emitting diodes, more commonly known as LEDs
Luxtec truly embodies the passion of light. This passion, which has been driving us for over 30 years translates into a long term commitment to go the extra mile for its clients and always offer added values to all of products and designs. This puts Luxtec among the leaders in original designs shedding a new light on the beauties of our planet. Passion is stimulating. And it's contagious! This common deep-rooted passion for light is shared by all the members of the Luxtec ''family''. This customer-oriented philosophy allows Luxtec to remain at the forefront and to be recognized as a leader in the industry.