Viztek
Viztek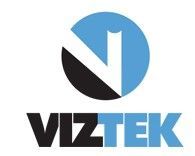 Add to My Bench
Viztek, LLC.
2217 US Highway 70 East
Garner, NC,
27529
Website
Viztek is a leading provider of complete digital software and hardware imaging solutions, backed by comprehensive training and support.
Viztek provides state-of-the-art, Web-based Opal-RAD PACS and RIS. The software suite delivers advanced connectivity and functionality at an affordable price. The PACS and RIS solutions are complimented by Viztek's comprehensive line of DR and CR products.
The complete DR line offers superior image quality with speedy digital results, while the CR has proven to be reliable and resilient hardware measuring up to the rigors of global application.