Thu Dec 08 2022
What does MON MSMT MALF mean
Thu Dec 08 2022
Reply from Chris S

A measurement module or measurement hardware in the monitor or a connected X2/X3 companion monitor is defective. Restart the monitor. If the INOP persists, contact your service personnel.
I would swap the X2/X3/MMS/X with a known working device and see if the problem follows the module or the monitor.  I would suspect the parameter board on the module is the culprit.
---
Official MedWrench Guru
---
Report Post
Thu Dec 08 2022
Reply from Ray Brown, CBET
MONitor MeaSureMenT MALFunction.. Although it isn't specifically mentioned in the book. First thing to ask, did you have the MMS apart and do any work in it? If you didn't get all 3 of the ribbon cables back in correctly in their sockets, that could cause the problem. Try swapping MMS modules with another monitor. Most of the work is done in the MMS. Then take all the modules out (if it's loaded) and run the monitor. Report back if that didn't help.
---
Report Post
Wed Dec 14 2022
Reply from Emily Vitkovitsky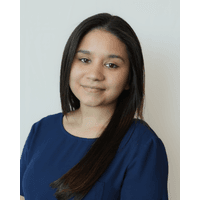 If you are in need of immediate assistance please feel free to reach out directly to our sponsors. They are happy to help.
Just be sure to tell them you were referred by MedWrench.
---
Report Post
Wed Dec 14 2022
Reply from Adepto Medical
MON MSMT MALF can be caused by all pieces of equipment 
I would suggest removing modules one by one. If the error goes away when you remove a specific module, you have found the issue. The error can also come from the MP monitor. To check if the MP is causing the error, remove all the modules, boot the monitor up, and see if the error persists.
- Jake w/ Pioneer Biomedical
---
Report Post