Mon Dec 19 2022
Error code 1856
Mon Dec 19 2022
Reply from Chris S

The service manual is less than helpful as it only shows errors 1810-1872 as Motor Errors.  It doesn't show any repair or replacement procedures either.  The pump may need to be sent to Smiths Medical for repair if the error recurs.
---
Official MedWrench Guru
---
Report Post
Mon Dec 19 2022
Reply from Renjac
Hi Chris would there be any chance of seeing  a pic of the manual or page number that has that information.
the manual we have doesn't have that information or not from what I can see.
thank you for taking the time to answer my question I appreciate it greatly 
---
Report Post
Mon Dec 19 2022
Reply from Emily Vitkovitsky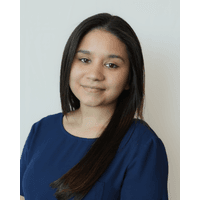 If you are in need of immediate assistance please feel free to reach out directly to our sponsors. They are happy to help.
Just be sure to tell them you were referred by MedWrench.
---
Report Post
Mon Dec 19 2022
Reply from Tech Support ---IPR

Hi Renjac,
Error code 1856 is an issue with the mechanical section of the unit. Unfortunately, to be more precise, we would need to evaluate the pump, and we can share with you the real issue. We offer free shipping, evaluation, and estimates if you want to send us your pump for repair. We are happy to help you further if you need us. 
Please feel free to call us at 855-477-8866 or fill out our online RMA - RMA Request as well.
-
The IPR Medical Team
---
Report Post
Thu May 11 2023
Reply from petergroft
Error 1856 usually refers to a problem with audio playback on a computer. Specifically, it typically occurs when a user tries to play a video or audio file using Windows Media Player or a similar program, but the program is unable to access the necessary audio drivers or hardware.
The error message that appears may vary slightly depending on the program and version of Windows being used, but it usually indicates that there was a problem with the audio device, such as "Windows Media Player cannot play the file because there is a problem with your sound device. There might not be a sound device installed on your computer, it might be in use by another program, or it might not be functioning properly."
To resolve this issue, there are several steps that can be taken, including checking that the audio drivers are up to date, making sure that the audio device is properly configured in the Windows Control Panel, and running a scan for viruses or malware that may be interfering with the system's audio functionality.
Regards,
Peter
---
Report Post