Mon Jan 30 2023
Part number, please
May I have the part number for the "parallel compensation rod?" Please and thank you.
Equipment: Berchtold - Chromophare F 628
---
RE: Surgical Light
Report Post
Mon Jan 30 2023
Reply from Tara Finnell
Hi, Did someone receive my inquiry regarding the part number for a "Parallel Compensation Rod" for a Berchtold Light- Chromophare F628? My email is taraf@pmmedical.net. Thanks a bunch!!
---
Report Post
Mon Feb 06 2023
Reply from Emily Vitkovitsky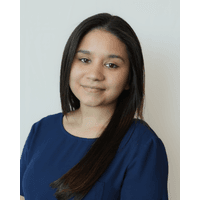 If you are in need of immediate assistance please feel free to reach out directly to our sponsors. They are happy to help.
Just be sure to tell them you were referred by MedWrench.
---
Report Post
Mon Feb 06 2023
Reply from Smart Choice Medical USA Service Team

Hi Tara,
If you go to the documents on this page for the Chromosphare F 628 and look through the manual, you will find part numbers for each assembly. We are unable to locate the "parallel compensation rod' as there doesn't seem to be a part with that specific name listed. Should you be able to provide more details directly to us and want pricing for a replacemen part, please email orders@scmedusa.com.
Thank you,
SCM USA Team
---
www.scmedusa.com
services@scmedusa.com
info@scmedusa.com
orders@scmedusa.com
---
Report Post